Bloggers
Blogs - The Model Driven Software Network
The Enterprise Architect - by Johan den Haan
Peter Friese's blog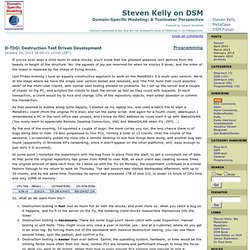 Steven Kelly on DSM
Code Generation 2011 is coming up fast: less than 3 weeks now! If you haven't already got your ticket, book now -- as I write, there's one discounted ticket left. As in previous years, the lineup is impressive: Ed Merks, Terence Parr, Jos Warmer, Johan den Haan, Pedro Molina and of course experts from MetaCase, Itemis, and Microsoft.
Juha-Pekka on DSM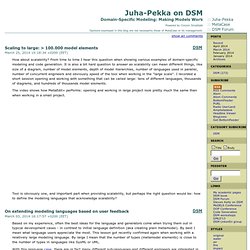 When our consultants are involved in language development, whether assisting in the beginning , providing training or participating in modeling language implementation , we typically sign an NDA. And after signing the NDA our mouths are closed.
New Thoughts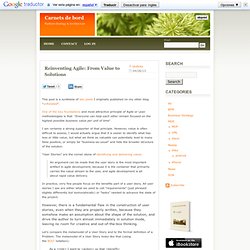 Carnets de bord
in Share 0
voelterblog
The Gordian
Object-Oriented or Model-Driven Society?
The Metalevel
The thinker, Paris.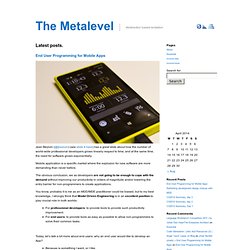 Models Everywhere
Software Modeling blog | MOdeling LAnguages
Model Driven Blogging
Meta plop
Karsten's Blog
This Is The Frequency
Jo MD blog
With or without a name
Fred Madiot
ekkes-corner: eclipse | osgi | mdsd | erp | mobile
Merks' Meanderings
Eclipse mde
The R&D director's blog
Sven Efftinge's Blog
Jérôme BENOIS's Weblog "MDE 2.0 :)"
Les news d'Aspectize
Plusieurs entrepreneurs viennent nous voir avec leurs idées de projet.
Active Knowledge Modeling
actifsource
news from the front
Can you tell this code was fully generated from a UML model?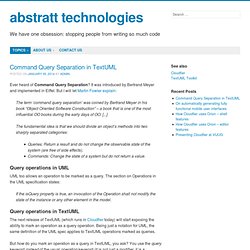 Andreas Graf's Software Engineering Blog