Emotional intelligence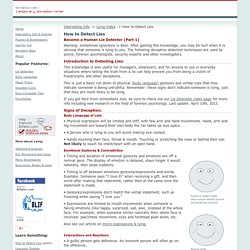 Interesting Info -> Lying Index -> How to Detect Lies Become a Human Lie Detector (Part 1) Warning: sometimes ignorance is bliss.
Highly Trusting People Better Lie Detectors
Contrary to our intuition, research suggests that more trusting people are better than cynics at detecting when others are lying. Humans can be an untrusting race. People are often very cynical about human nature , tending to think that strangers will happily lie to us if there is something in it for them. We intuitive believe that being cynical is an advantage in detecting lies.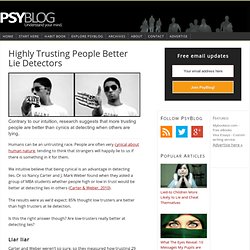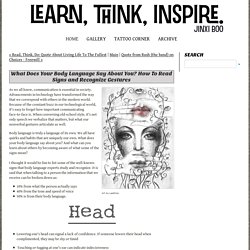 Art by Laetitzia As we all know, communication is essential in society. Advancements in technology have transformed the way that we correspond with others in the modern world.
Emotional intelligence ( EI ) is the ability to identify, assess, and control the emotions of oneself, of others, and of groups. It can be divided into ability EI and trait EI . Ability EI is usually measured using maximum performance tests and has stronger relationships with traditional intelligence, whereas trait EI is usually measured using self-report questionnaires and has stronger relationships with personality.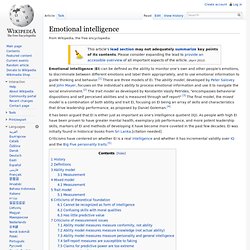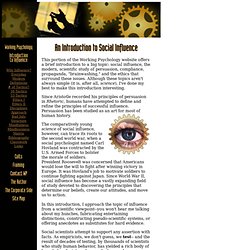 This portion of the Working Psychology website offers a brief introduction to a big topic: social influence, the modern, scientific study of persuasion, compliance, propaganda, "brainwashing," and the ethics that surround these issues. Although these topics aren't always simple (it is, after all, science ), I've done my best to make this introduction interesting. Since Aristotle recorded his principles of persuasion in Rhetoric, humans have attempted to define and refine the principles of successful influence.
Five Lessons About How To Treat People -- Author Unknown 1.