Photography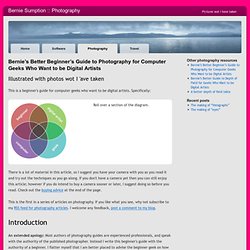 Illustrated with photos wot I 'ave taken This is a beginner's guide for computer geeks who want to be digital artists. Specifically: Roll over a section of the diagram.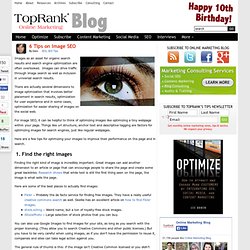 Image SEO - 6 Optimization Tips for Images
Images as an asset for organic search results and search engine optimization are often overlooked. Images can drive traffic through image search as well as inclusion in universal search results. There are actually several dimensions to image optimization that involves better placement in search results, optimization for user experience and in some cases, optimization for easier sharing of images on the social web. For image SEO, it can be helpful to think of optimizing images like optimizing a tiny webpage within your page. Things like url structure, anchor text and descriptive tagging are factors for optimizing images for search engines, just like regular webpages.
Marketing Hotelero, Revenue Management, Diseño Web para Hoteles, Comunicación y Relaciones Públicas | HotelJuice
Especializados fundamentalmente en el sector hotelero, HotelJuice nació en 2008 bajo el firme propósito de crecimiento profesional e innovación tecnológica. Hacemos lo que mejor se nos da: desarrollamos proyectos de e-commerce para hoteles, aunque sabemos que somos capaces de trabajar para cualquier sector. Diseño web, Comunicación, Estrategias SEO-SEM, Revenue Management y Distribución… Somos creativos, profesionales y rigurosos a la hora de diseñar e implementar cualquiera de nuestros proyectos, independientemente del cliente. Con sede en Barcelona aunque con una visión global, en HotelJuice hemos trabajado con clientes de toda España y nos encontramos en pleno proceso de internacionalización con nuestra nueva oficina en Colombia.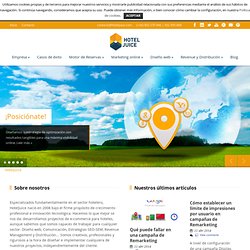 There are no fixed rules in photography, but there are guidelines which can often help you to enhance the impact of your photos. It may sound clichéd, but the only rule in photography is that there are no rules. However, there are are number of established composition guidelines which can be applied in almost any situation, to enhance the impact of a scene. These guidelines will help you take more compelling photographs, lending them a natural balance, drawing attention to the important parts of the scene, or leading the viewer's eye through the image. Once you are familiar with these composition tips, you'll be surprised at just how universal most of them are. You'll spot them everywhere, and you'll find it easy to see why some photos "work" while others feel like simple snapshots.