Photography
Second Picture is devoted to original tutorials about 3D graphics, Photoshop, Photography and Web Design.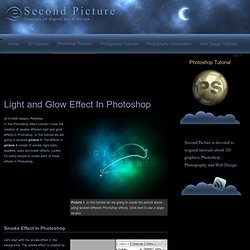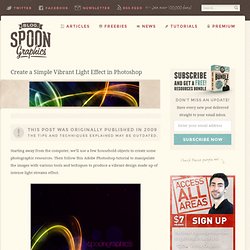 Create a Simple Vibrant Light Effect in Photoshop
This post was originally published in 2009 The tips and techniques explained may be outdated. Starting away from the computer, we'll use a few household objects to create some photographic resources.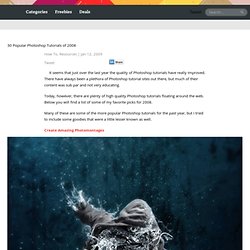 30 Popular Photoshop Tutorials of 2008
Categories Freebies
How to Create a Simple Bokeh Effect
Get the FlatPix UI Kit for only $7 - Learn More or Buy Now Bokeh effect is nothing but the blurred part of the out-of-focus image. This effect is normally seen in the photography mostly around the light sources. In photography, this effect helps to focus on the object while making the background visually appealing.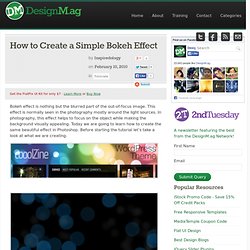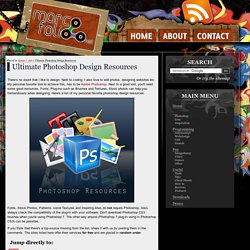 There's no doubt that I like to design. Next to coding, I also love to edit photos, designing websites etc. My personal favorite tool to achieve this, has to be Adobe Photoshop.