Clothes and Stuff
Mace Pepper Gun Blue-Black 80401. Indie, Retro, Vintage Dresses & Cute Clothing | ModCloth. There Could Vino Other Wedge | Mod Retro Vintage Wedges. Brace Yourself Boot | Mod Retro Vintage Boots. /productshots/0093/1247/e1abe75d121b408d46ac900479d16c44.jpg?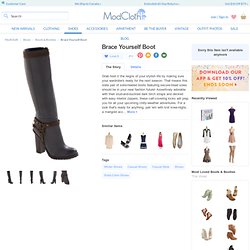 1321907076/productshots/0093/1253/7bfc0df69950d82bb22926d6f2a32ee7.jpg? 1321907084/productshots/0093/1265/a276eaed7bd06f3008256502d7ed264f.jpg? 1321907092/productshots/0093/1277/db7c9217feb078f87b7e7594c358a74a.jpg? Chocolate Run Boot | Mod Retro Vintage Boots. /productshots/0090/3995/fb55a13641a5dcd3d73d56e5bb7fa53f.jpg?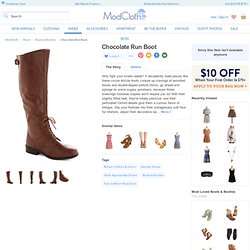 1319664305/productshots/0090/4009/2b9140c02da141aacc082c174993432c.jpg? 1319664313/productshots/0090/4021/eb61d275dcbd704eb970a352f35b9591.jpg? 1319664321/productshots/0090/4033/596d802632a24c7c6971fd1b434e4d12.jpg? Wanelo - Find unique products and stores you have never heard of. Valentines Day Heart Jewelry Anatomical Heart by LostApostle. Heart Ring 14K Gold filled Heart on a Sterling Silver by BINSTER. This ring is handmade from 1.5mm sterling silver wire and a 14K gold filled heart.The heart size is 0.7cm (approximately 0.27").The ring has a lightly brushed finish.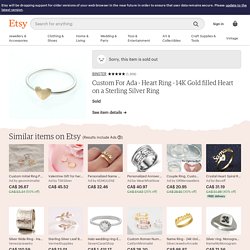 The ring will be sent in a box, ready to be given as a gift. Made to order in your size. please allow 3-5 business days for fabrication before shipping.Please note that each ring is handmade and therefor may have minor variations. Don't forget to leave your ring size before you checkout. Payment: PayPal only. SHIRTS (Black Big Heart Sweater) Pinocchio tank. Blush Military Tee Top - Tops. Open back java dress - Dresses - New In. Petites Tomato Ruffle Dress - Dresses. Coral Sleeveless Midi Dress - Day Dresses - Dress Shop. Red Cowl Neck Pintuck Dress - New In. CLOTHING. Slub Diamonds Top | FOREVER21 - 2000041311. Tie Back Printed Short-Sleeve Tee > clothes > tops > view all tops. Americana Moto Jacket in Clothes at Nasty Gal. Accessibility Information Skip To Main Content Skip To Main Navigation Customer Care My Account.
Explore - Forever United. Maria Severyna Black Twill thread Trench Jacket by DDreamCloset. Colorblock Knit Tunic | FOREVER21 - 2078966459. For Consumers in Rhode Island, New York, Minnesota & Massachusetts Attention, ready-to-wear non-prescription glasses are not intended to replace prescribed corrective lenses or examinations by an eye care professional.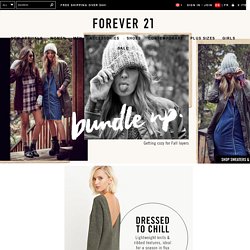 Continuous eye check-ups are necessary to determine your eye health status and vision needs. These magnified readers are not intended to be a substitute for corrective lenses; only a professional eye examination can determine your eye health status and vision needs. Womens ASTRONAUT american apparel TriBlend by happyfamily. <div id="javascript-nag" class="notice"><p> Take full advantage of our site features by enabling JavaScript.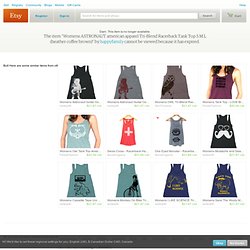 <a href=" more</a>. </p></div> Catty Knit Cardi in Clothes at Nasty Gal. PETIT DEJEUNER BLEU Black Lace Illusion by FleetCollection. PETIT DEJEUNER DRESS ♥ Made in Downtown Los Angeles ♥ The perfect frock for enjoying a flaky croissant at a Parisian sidewalk cafe, strolling down the Champs Elysees or perusing the grand masterpieces housed at the Louvre.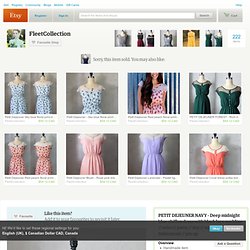 Not planning a visit the City of Lights anytime soon? DRESSES (Lacie Tank Dress in Clothes at Nasty Gal) Accessibility Information Skip To Main Content Skip To Main Navigation Customer Care.
Peanut Butter and Jam Session Skirt | Mod Retro Vintage Skirts. /productshots/0100/9893/4b0e962dd2e8d070ad4eadcf1bae31dc.jpg?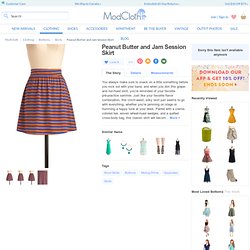 1330708125/productshots/0100/9899/6ae1a084f45dd9d2604414dd2f3c3888.jpg? 1330708135/productshots/0100/9911/33bd64b0499d3d734cd429c9c2c2f1c0.jpg? Blush Rose Crochet Waist Dress - Dresses. LACE DRESS - DRESSES - WOMAN - Netherlands. Nina Ricci | Bouclé-satin jacquard wrap skirt  Ideeli | ARK & CO Kimono Sleeve Lace Trim Dress. Remember Me Fondly Dress | Mod Retro Vintage Printed Dresses. /productshots/0077/9273/8be578108afd06b81b701e6583d94722.jpg?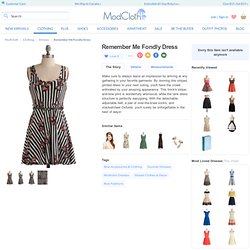 1309308807/productshots/0077/9279/fb0572c322a423cf21c893985b341f71.jpg? 1309308813/productshots/0077/9285/f16012c46880a129d5563188318cb380.jpg? 1309308822/productshots/0077/9291/ad8a6be201f728d9a5f8ba9ddf1c217a.jpg? 1309308829. Nighttime Essence Floral Dress. Sweet Green Dress - Loopy Dress - High-Low Hem Dress - $45. Tuscan Sun Floral Dress In Apricot | Modern Vintage Back In Stock. Sierra Cutout Dress in Clothes at Nasty Gal. Boardwalk with Me Dress | Mod Retro Vintage Dresses. /productshots/0097/0977/c3beac5bd219f7bee11ef051a26b2ace.jpg? 1326484660/productshots/0097/0983/365aaf2eb9ae95adad046be23cc82c75.jpg? 1326484669/productshots/0097/0989/97763a26ae03b5fcd75d1d081af0bc43.jpg?
Spin and Loom Dress. SHOES -textured peep toe heel $24.70 in BLACK SEAGREEN STONE - Heels. Chinese Laundry Turn It Up Brown Multi. Zip back combat boot $30.80 in NATURL WHISKY - Boots. Boot up and go for a stroll in the final days of winter with this selection of super-hot and cheap boots for women.
Everyone knows that the best part of winter is the footwear, so we've curated a selection designed for those late-winter to early-spring days where the weather is stuck somewhere between snowy gloom and sun-soaked hope. All of our cheap boots blend fashion and function, with couture-inspired elements adorning sensible shoes, leaving you with a stylish and protective suit of armor. Inspired by looks that donned the red carpet at Spring Fashion Week, our selection includes everything from pretty punk combat boots to thigh-high platform boots.
High-heeled boots and flat boots alike display funky patterns, chain-link metallics and bold buckles, adding that extra finishing touch to all of your everyday outfits. Madden Girl Zorrba Boot. Carmen Harness Short - View All - The Frye Company. Laredo Madison Burnished Red. Cutout Wedge Sandal - Jessica Simpson. Floral Bow Wedges | FOREVER21 - 2000037041. Stylista Strut Wedge | Mod Retro Vintage Wedges. Coast is Clear Wedge | Mod Retro Vintage Wedges. Willa Yellow Rafia Wedge - Shoes. River-80 Tribal Print Round Toe Wedge. VOLCOM HAPPY SUMMERS CREEDLERS. Qupid Finder 48 Black Patent Criss Crossing Platform Wedges - $35. Street Beat Backpack. Trendy Women's Clothes - Trendy Women's Clothing.
Drop Box Pleat Dress in Mustard. The Lawson Skirt. Designer Clothing. LuLu*s - Juniors Clothing, Fashion Shoes & Womens Accessories.
---