Uist
South Uist, Benbecula and Eriskay walks
South Uist has two contrasting sides. Its eastern half rises in mountains which may be low by mainland standards but are as rugged and wild as any you'll find, they offer spectacular views over land and sea. To the west the fertile Machair - formed by sands blown onto the peat beneath - runs the whole length of the island and is fringed by an almost continuous beach.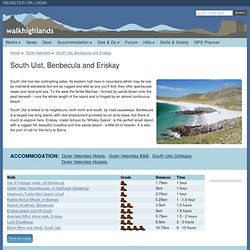 Cladh Hallan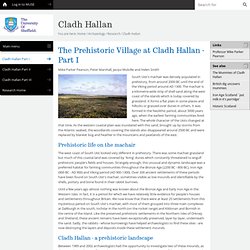 Mike Parker Pearson, Peter Marshall, Jacqui Mulville and Helen Smith South Uist's machair was densely populated in prehistory, from around 2000 BC until the end of the Viking period around AD 1300. The machair is a kilometre-wide strip of shell sand along the west coast of the islands which is today covered by grassland. It forms a flat plain in some places and hillocks or grassed-over dunes in others.
hallan cemetery south uist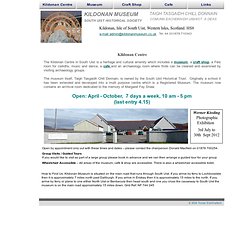 Kildonan Centre
Kildonan, Isle of South Uist, Western Isles, Scotland. HS8 5RZ Open by appointment only out with these times and dates – please contact the chairperson Donald MacNeil on 01878 700254.
Uist and Barra « The Western Isles
"As for the emigrants, even now and knowing the hardships and tragedies to which they were exposed, it is not possible to judge where advantage may have lain between an island where one family could lose ten of eleven children in childhood, or in risking all and paying the price". (Angus MacMillan) http://www.smashwords.com/extreader/read/75880/223/the-sea-is-wide-new-celts-from-old-horizons The Uists are the central group of islands in the Outer Hebrides of Scotland. North Uist and South Uist are linked by causeways running via Benbecula and Grimsay, and the entire group is sometimes known as the Uists.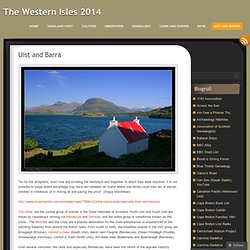 Scottish Islands - Everything you need to know about the Scottish Islands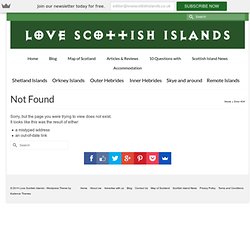 How do I get to South Uist? Although there is no direct flight to South Uist, you can fly to Benbecula with Flybe from Belfast, Barra, Birmingham, Cardiff, Edinburgh, Exeter, Glasgow, Guernsey, Inverness, Isle of Man, Jersey, Kirkwall, London (Gatwick), Manchester, Norwich, Southampton, Sumburgh and Stornoway. Also, there are flights to Barra with Flybe from Belfast, Benbecula, Birmingham, Cardiff, Exeter, Glasgow, Guernsey, Inverness, Isle of Man, Jersey, Kirkwall, Manchester, Southampton and Stornoway. Most of these flights are via Glasgow, Benbecula or Stornoway. The Caledonian Macbrayne Car Ferry leaves from Oban on the west coast of Scotland on a daily basis and arrives at Lochboisdale, on South Uist, sometimes via Castlebay.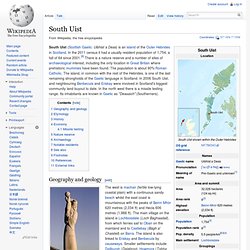 South Uist
South Uist (Scottish Gaelic: Uibhist a Deas) is an island of the Outer Hebrides in Scotland. In the 2011 census it had a usually resident population of 1,754, a fall of 64 since 2001.[8] There is a nature reserve and a number of sites of archaeological interest, including the only location in Great Britain where prehistoric mummies have been found. The population is about 90% Roman Catholic. The island, in common with the rest of the Hebrides, is one of the last remaining strongholds of the Gaelic language in Scotland.
Cladh Hallan Cemetery South Uist: Disclaimer
Uist and Barra « The Western Isles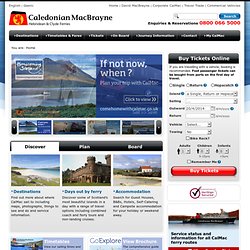 Can I get help boarding the ferry? We work hard to meet the needs of all of our passengers, including those with reduced mobility, those in wheelchairs and passengers (travelling with young children) who require assistance to take luggage up and down the gangway. Information for passengers who require assistance Visually impaired passengersWe are pleased to be able to offer the following publications in braille and audio formats. If you require any of these, please contact our Passenger Assistance team who will be happy to send these to you. Passenger Welfare leaflet braille formatPassenger Welfare leaflet audio format
Service Status