Uist
South Uist, Benbecula and Eriskay walks. South Uist has two contrasting sides.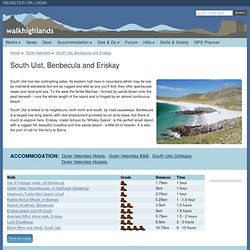 Its eastern half rises in mountains which may be low by mainland standards but are as rugged and wild as any you'll find, they offer spectacular views over land and sea. To the west the fertile Machair - formed by sands blown onto the peat beneath - runs the whole length of the island and is fringed by an almost continuous beach. Cladh Hallan. Mike Parker Pearson, Peter Marshall, Jacqui Mulville and Helen Smith South Uist's machair was densely populated in prehistory, from around 2000 BC until the end of the Viking period around AD 1300.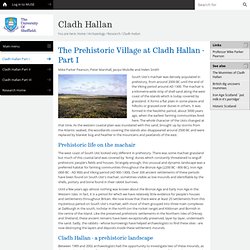 The machair is a kilometre-wide strip of shell sand along the west coast of the islands which is today covered by grassland. Hallan cemetery south uist. Kildonan Centre. Uist and Barra « The Western Isles. "As for the emigrants, even now and knowing the hardships and tragedies to which they were exposed, it is not possible to judge where advantage may have lain between an island where one family could lose ten of eleven children in childhood, or in risking all and paying the price".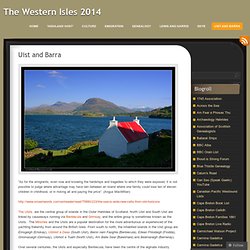 (Angus MacMillan) The Uists are the central group of islands in the Outer Hebrides of Scotland. North Uist and South Uist are linked by causeways running via Benbecula and Grimsay, and the entire group is sometimes known as the Uists. Scottish Islands - Everything you need to know about the Scottish Islands. South Uist. South Uist (Scottish Gaelic: Uibhist a Deas) is an island of the Outer Hebrides in Scotland.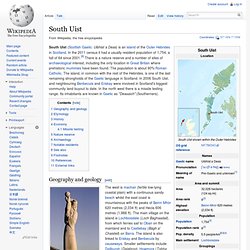 In the 2011 census it had a usually resident population of 1,754, a fall of 64 since 2001.[8] There is a nature reserve and a number of sites of archaeological interest, including the only location in Great Britain where prehistoric mummies have been found. The population is about 90% Roman Catholic. The island, in common with the rest of the Hebrides, is one of the last remaining strongholds of the Gaelic language in Scotland. Cladh Hallan Cemetery South Uist: Disclaimer. View page in Gaelic Cladh Hallan Association has made every attempt to ensure the accuracy and reliability of the data contained in this website.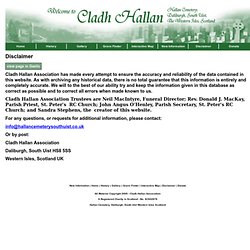 As with archiving any historical data, there is no total guarantee that this information is entirely and completely accurate. We will to the best of our ability try and keep the information given in this database as correct as possible and to correct all errors when made known to us. Cladh Hallan Association Trustees are Neil MacIntyre, Funeral Director; Rev. Uist and Barra « The Western Isles. Wind Observation Map - Britain. ScotRail. Official Caledonian MacBrayne Hebridean & Clyde Ferries site.
Service Status.
---