Web Server
HTTP Server Version 2.0 Documentation
HTTPD - Apache2 Web Server
Apache is the most commonly used Web Server on Linux systems. Web Servers are used to serve Web Pages requested by client computers.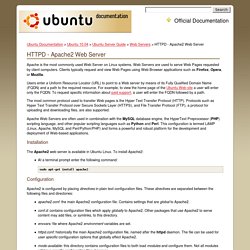 Warning This document is an older, unmaintained guide. There may be a new guide available for this software.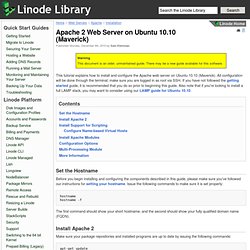 Install the Apache 2 Web Server on Ubuntu 10.10 (Maverick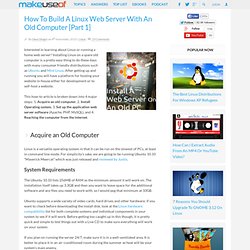 How To Build A Linux Web Server With An Old Computer [Part 1]
This how-to article is broken down into 4 major steps: 1.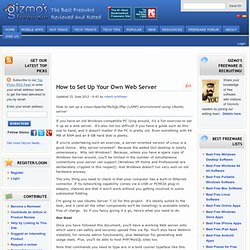 How to Set Up Your Own Web Server
How to set up a Linux/Apache/MySQL/Php (LAMP) environment using Ubuntu server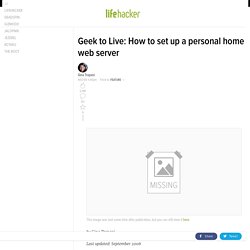 by Gina Trapani Last updated: September 2006 A web server is software that continuously runs on a computer and allows other computers to download documents from it. This text that you're reading right travelled over a network connection from Lifehacker's hosting web server to your browser. Web servers are usually loud, scary, headless machines in cold windowless rooms, but you can run one under your desk at home. Why would you want to run a home web server?