Wozzer
*xa.
the3six5 - 365 days, 365 points of view.
Ed Sheeran - Heaven (BBC Live Lounge)
idea a day
cScape » A passion for online excellence
August 16, 2010 | Like this article? Join our email list:
Noam Chomsky: The Real Reasons the U.S. Enables Israeli Crimes and Atrocities | World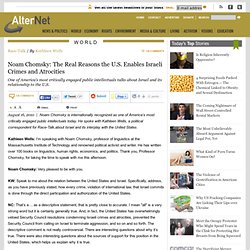 Noam Chomsky Responsibility and integrity: the dilemmas we face 1/4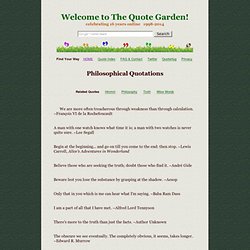 Related Quotes Hmmm Philosophy Truth Wise Words We are more often treacherous through weakness than through calculation. ~Francois De La Rochefoucauld A man with one watch knows what time it is; a man with two watches is never quite sure. ~Lee Segall Begin at the beginning and go on till you come to the end; then stop.
216/UNION