Set d'icones
Mono Gradient Icons Set: 60 Free Icons for Your Web Designs | Freebies. Icons are very essential in almost any web project.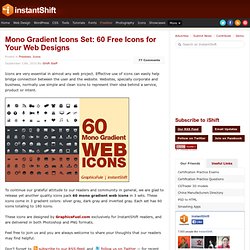 Effective use of icons can easily help bridge connection between the user and the website. Websites, specially corporate and business, normally use simple and clean icons to represent their idea behind a service, product or intent. To continue our grateful attitude to our readers and community in general, we are glad to release yet another quality icons pack 60 mono gradient web icons in 3 sets. These icons come in 3 gradient colors: silver gray, dark gray and inverted gray. Each set has 60 icons totaling to 180 icons. 50 Insanely Awesome Apple and Mac Icons. 25 Beautiful Free Buttons for web designers with source file | DJDESIGNERLAB - Find All Your Design Inspirations From This Laboratory.
Today I am going to showcase some fabulous web2.0 buttons for my web designer friends that can edit as you like.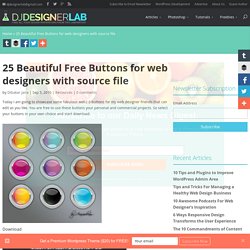 You are free to use these buttons your personal and commercial projects. So select your buttons in your own choice and start download. 50 Pixel Perfect Icons Sets for Your Collection. An icon can say more than words.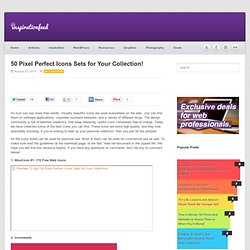 Visually beautiful icons are used everywhere on the web, you can find them on software applications, corporate business websites, and a variety of different blogs. The design community is full of talented creative's, that keep releasing useful icons completely free of charge. Today we have collected some of the best icons you can find. 102 Free High-Quality Icon sets Over 2000+ Icons. Today we are publicizing a huge post on free icons, it's more than 2000 icons divided into 102 packages.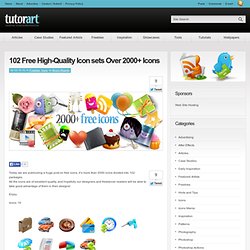 All the icons are of excellent quality, and hopefully our designers and freelancer readers will be able to take good advantage of them in their designs! Enjoy. BundleHunt - The Greatest Design Treasure.
---