Various
Precision Biomarker
Alphametrix Biotech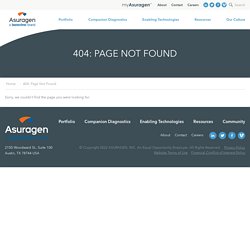 Asuragen Services provides a comprehensive solution to your miRNA analysis needs. By using our rich heritage in RNA we are able to contribute a high level of expertise to miRNA research. We have applied this experience to every platform we add to our portfolio of offerings. Services Available Whole Genome Affymetrix GeneChip® miRNA : Expression Profiling Service Agilent miRNA Microarray : Expression Profiling Service miRLink™ v11.0 miRNA Microarray : Expression Profiling Service Single gene or gene panels Applied Biosystems: TaqMan ® miRNA individual assays Method and Staff Qualification
AsuraGen
Bioke
Beckman Coulter Genomics
Dhamacon
DNA Vision
Expression Analysis
GenexBio
GeneLogic
Genotypic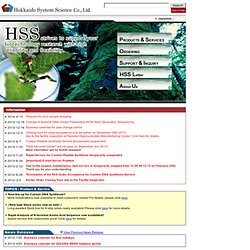 New service! Peptide Synthesis Rapid Service. "Ultra high speed" and "high speed" grade newly available! Shorter lead-time with reasonable price. For the details, please click here .
Hokkaido System Science Co.,Ltd.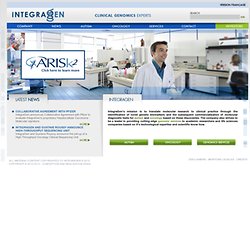 IntegraGen's vocation is firstly to establish the link between innovations derived from molecular research and medical practise, by developing biomarkers for autism and oncology specifically intended for clinical use, and subsequently to make its genomics services available to practitioners and researchers thanks to its exceptional technological and scientific know- how. With the support of its network of partners and experts, IntegraGen is now well established as one of the leaders in its sector.
Intragen
Oxford Gene Technology
Sandor
SeqWright
Service XS
Tataa Biocenter - TATAA BIOCENTER
Tepnel Life Sciences
VIB MicroArray Facility - Belgium
Welgene Blotech