Marketing
marketing-BÖRSE Podcast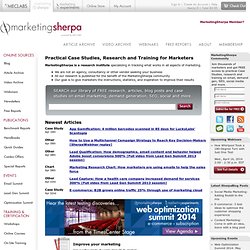 MarketingSherpa is a research institute specializing in tracking what works in all aspects of marketing. Thank you for signing up for MarketingSherpa content. Improve your marketing -- and save money on every purchaseSign up today for a MarketingSherpa Membership. Benefits include:
Marketing & Trendinformationen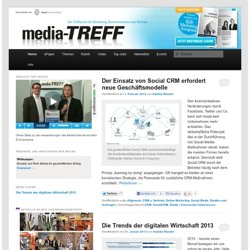 Machen Sie sich Gedanken über Social Media in Ihrem Unternehmen. (Quelle: iStockphoto) Betrachtet man sich die derzeitigen Diskussionen zum Thema Social Media und schaut sich die aktuelle Literatur dazu an, so fällt auf, dass eine sehr aktionistische Sichtweise vorherrscht. Da werden Ratschläge gegeben, man solle doch auf Facebook unbedingt und sofort einen Tribe starten. Barcamps sind auch eine ganz tolle Sache.
media-TREFF.de