Frustration
Mechanic Win! | 5pwn.com
5pwn.com may be available for purchase. Inquire today! Inquiry Form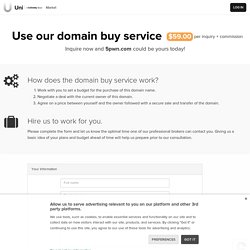 - StumbleUpon
Call Of Duty In A Nutshell
Joyride: How to steal fuel in broad daylight
@9GAG: Can't wait. @9GAG: See the problem? @9GAG: Don't mix up your with you're again!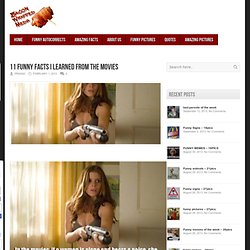 Bacon Wrapped Media - 11 Funny Facts I Learned From The Movies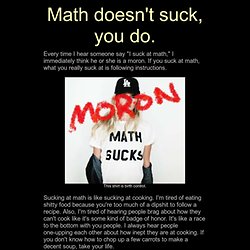 Math doesnt suck, you do.
Every time I hear someone say "I suck at math," I immediately think he or she is a moron.
Lefthandedness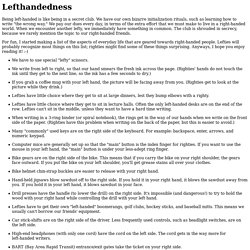 Being left-handed is like being in a secret club.
It's the what not the when — In support of time travel - 22 Words
- StumbleUpon
Time spent using Tupperware - The Oatmeal
The 10 Types of Crappy Interviewees
Confessions of a Disney Employee | at-you.net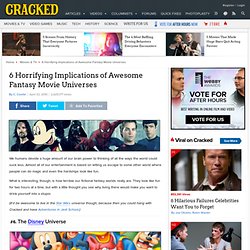 6 Horrifying Implications of Awesome Fantasy Movie Universes | Cracked.com
We humans devote a huge amount of our brain power to thinking of all the ways the world could suck less.
The hero's tale requires that he overcome long odds to defeat the bad guys. We understand that; nobody would have rooted for Luke Skywalker if Darth Vader had been a small, handicapped child. But many of the cartoons of our childhood took this idea to absolutely retarded extremes, to the point that it strained even our childish suspension of disbelief.
7 Badass Cartoon Villains Who Lost to Retarded Heroes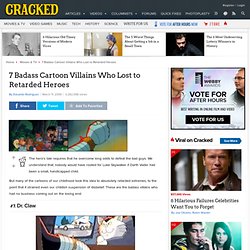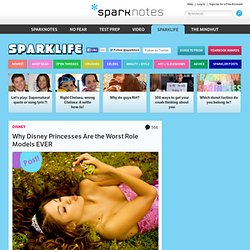 Why Disney Princesses Are the Worst Role Models EVER
All_Is_Mal has a little problem with the Disney role-model model.
In a Perfect World&8230; | SadAndUseless.com
"8 iPhone Apps I Wish Existed" by Kevin Corrigan - CollegeHumor...
How commercial airplanes SHOULD be laid out - The Oatmeal
Apparently we are in the Future | The Lolbrary - Funny Random Pictures
LIES.jpg from heyokay.com
HOW TO TICK PEOPLE OFF
SCHOPENHAUERS 38 STRATAGEMS, OR 38 WAYS TO WIN AN ARGUMENT
Arthur Schopenhauer (1788-1860), was a brilliant German philosopher.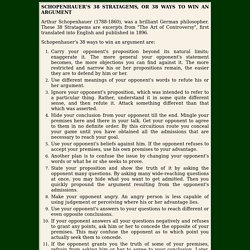 This…Is…Spyware!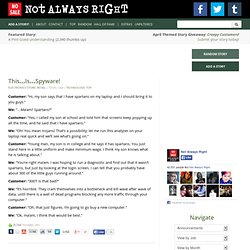 Not Always Right | Funny & Stupid Customer Quotes & Search Results ...
Me: "How can I help you today, ma'am?" Client: "Is e-mail internet"?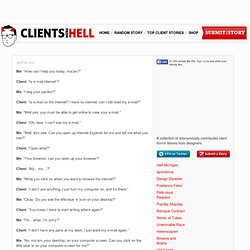 Me: "How can I help you today, ma'am?" Client: "Is...
Story goes : Shannon (the secretary) has lost her cat and has asked David (the graphic designer) to help with a lost poster.
Why never to ask favors from the Graphic Designers | Funny Emails
A LITTLE GIRL ON A PLANE from Joe Burton
Daddys Rules
Rule #1 If you pull into my driveway and honk your horn, you'd better be delivering a package, because you sure as hell are NOT picking anything up. Rule #2
Rosscott, Inc. & Archive & The System 472: Road Sage
UPDATE: The Quirky Nomads Podcast has made this comic into a radio production!