Misc.
Is The Internet Killing Religion In America?
Brain Activity Shows Basis of Near-Death 'Light'
There may be a scientific explanation for the vivid near-death experiences, such as seeing a shining light, that some people report after surviving a heart attack, US scientists said Monday. Apparently, the brain keeps on working for up to 30 seconds after blood flow stops, according to a study published in the Proceedings of the National Academy of Sciences. University of Michigan scientists did their research on nine lab rats that were anesthetized and then subjected to induced cardiac arrest as part of the experiment.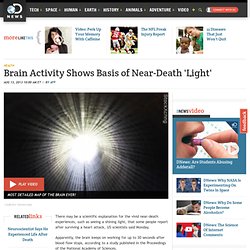 PATNA, India (AP) — A train ran over a group of Hindu pilgrims at a crowded station in eastern India early Monday, killing at least 37 people. A mob infuriated by the deaths beat the driver severely and set fire to coaches, officials said. Several hours after the accident, flames and dark smoke could be seen billowing out of the train coaches, as protesters blocked firefighters from the station in Dhamara Ghat, a small town in Bihar state, officials said.
Train kills 37 pilgrims in eastern India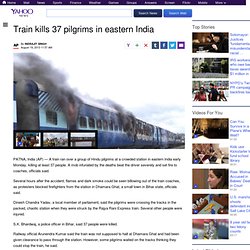 Researchers Aggregate 63 Studies and Find 'Significant Negative Association Between Intelligence and Religiosity'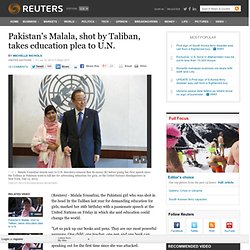 Pakistan's Malala, shot by Taliban, takes education plea to U.N.
By Michelle Nichols UNITED NATIONS Fri Jul 12, 2013 5:05pm EDT UNITED NATIONS (Reuters) - Malala Yousafzai, the Pakistani girl who was shot in the head by the Taliban last year for demanding education for girls, marked her 16th birthday with a passionate speech at the United Nations on Friday in which she said education could change the world. "Let us pick up our books and pens. They are our most powerful weapons. One child, one teacher, one pen and one book can change the world.
Respecting religion
Religious Differences
Religion
browse your computer drag and drop here Ctrl + V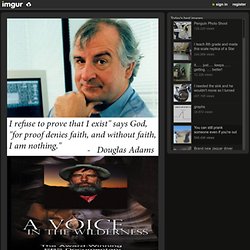 This is a good analogy for religion
browse your computer drag and drop here Ctrl + V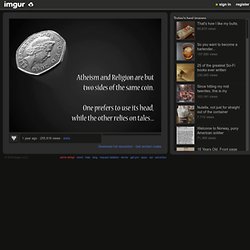 U6zu3Xs.jpg (806×704)
The Skeptic's Annotated Bible (book)
8202471945_bf8862b0a6.jpg (500×400)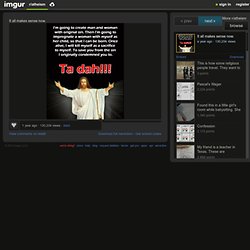 r/atheism browse your computer drag and drop here Ctrl + V
It all makes sense now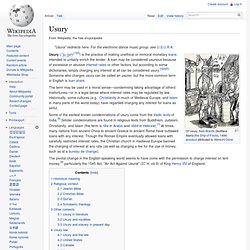 Usury
Usury (/ˈjuːʒəri/[1][2]) is the practice of making unethical or immoral monetary loans intended to unfairly enrich the lender. A loan may be considered usurious because of excessive or abusive interest rates or other factors, but according to some dictionaries, simply charging any interest at all can be considered usury.[3][4][5] Someone who charges usury can be called an usurer, but the more common term in English is loan shark. The term may be used in a moral sense—condemning taking advantage of others' misfortunes—or in a legal sense where interest rates may be regulated by law. Historically, some cultures (e.g., Christianity in much of Medieval Europe, and Islam in many parts of the world today) have regarded charging any interest for loans as sinful.
9D47l.jpg (720×453)
L5UFn.jpg (720×360)
How to suck at your religion
24 September 2012Last updated at 01:14 ET By Andy Dangerfield BBC News, London Synagogue Church Of All Nations website shows videos of people it claims have been "cured" Dangerous cases of faith leaders who tell people with HIV to stop taking their life-saving drugs have been identified by African-led community groups in a number of locations across England. Seven groups said there were instances of people being told by faith leaders they had been "healed" through prayer - and then pressured to stop taking antiretroviral medication, according to the charity African Health Policy Network (AHPN). Cases were reported to have taken place in Finsbury Park, Tottenham, and Woolwich, in London, as well as in Manchester, Leeds and at a number of churches across the North West.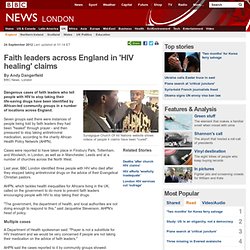 Faith leaders across England in 'HIV healing' claims
959eb.jpg (2560×1600)
Boy Scouts of America membership controversies
The Boy Scouts of America (BSA), one of the largest private youth organizations in the United States, has policies which prohibit atheists, agnostics and, until January 2014, prohibited all "open or avowed" homosexuals from membership in its Scouting program. The ban on "open or avowed" homosexuals adults from membership remains in effect. BSA has denied or revoked membership status or leadership positions for violation of these foundational principles. On May 23, 2013, the BSA's National Council approved a resolution to remove the restriction denying membership to youth on the basis of sexual orientation alone effective January 1, 2014.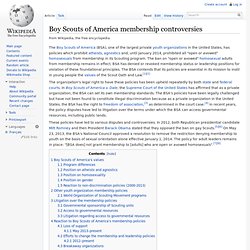 Dude it is a square...I see what you did there!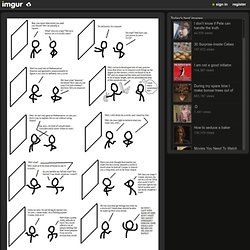 browse your computer drag and drop here Ctrl + V paste from your clipboard By uploading, you agree to our terms of service That file type is not supported!
Near Death Experiences
A comparison of the effects of hypoxia to the reports of a brush with the afterlife. By Brian Dunning, Skeptoid Podcast Episode 261, June 07, 2011 http://skeptoid.com/episodes/4261 Today we're going to float around the operating room, look down at our own body lying there on the table, hear the heart monitor switch to a solid tone, and learn first-hand what some believe goes on during a near death experience. When a small percentage of people are near death or are temporarily dead, either from an accident or during emergency lifesaving treatment, they report eerie experiences that they interpret as having crossed the threshold into an afterlife.
Religion riskier than porn for online viruses: study
Web wanderers are more likely to get a computer virus by visiting a religious website than by peering at porn, according to a study released on Tuesday. "Drive-by attacks" in which hackers booby-trap legitimate websites with malicious code continue to be a bane, the US-based anti-virus vendor Symantec said in its Internet Security Threat Report. Websites with religious or ideological themes were found to have triple the average number of "threats" that those featuring adult content, according to Symantec. "It is interesting to note that websites hosting adult/pornographic content are not in the top five, but ranked tenth," Symantec said in the report.
COLUMBUS, Ohio – For students to accept the theory of evolution, an intuitive "gut feeling" may be just as important as understanding the facts, according to a new study. In an analysis of the beliefs of biology teachers, researchers found that a quick intuitive notion of how right an idea feels was a powerful driver of whether or not students accepted evolution—often trumping factors such as knowledge level or religion. "The whole idea behind acceptance of evolution has been the assumption that if people understood it – if they really knew it – they would see the logic and accept it," said David Haury, co-author of the new study and associate professor of education at Ohio State University. "But among all the scientific studies on the matter, the most consistent finding was inconsistency.
When it comes to accepting evolution, gut feelings trump facts
eyJsg.jpg (JPEG Image, 540 × 720 pixels)
Mississippi Initiative 26, the "personhood" amendment on the November 8th ballot, is not only dangerous for women's health and lives—it is dangerous for our democracy. While not recognized as such, it is an openly theocratic endeavor. We should be talking about theocracy because this amendment is not just being fielded in Mississippi—it has been introduced in at least six other states, with more to come.We know the harm that Initiative 26 would do by effectively ending access to reproductive health care in Mississippi—including banning all abortions, with no exceptions for rape or incest or the life of the woman; some forms of contraception; and in vitro fertilization.
'Personhood' Agenda is Theocracy | Sexuality/Gender
October 4, 2007 47-Nation Pew Global Attitudes Survey Overview
World Publics Welcome Global Trade — But Not Immigration
It's only a story..
Senate panel OKs creationism teaching bill | 2012-01-26
Explaining Radiometric Dating
Paul Brandeis Raushenbush: Leave Religion Out Of Michigan's Anti-Bullying Bill
Carlin on Religion
The Vatican claims Darwin's theory of evolution is compatible with Christianity
Fox and Friends
559.jpg (JPEG Image, 850x557 pixels)
The Scale of the Universe
Praise the lard? Study links church to obesity - Health - Diet and nutrition
Fact-Checking The Church Of Scientology: Journalist Lawrence Wright
Was Darwin Wrong?