Environment
Big Freeze Triggered by Flood Path Reckon Climate Scientists : environment : NatureWorldNews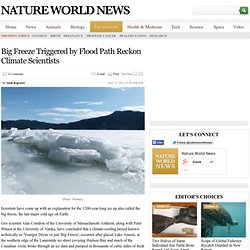 Nov 13, 2012 12:56 AM EST Scientists have come up with an explanation for the 1200-year-long ice up also called the big freeze, the last major cold age on Earth.
US Solar
Carbon emissions 'will defer Ice Age'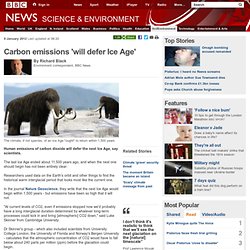 9 January 2012 Last updated at 06:20 GMT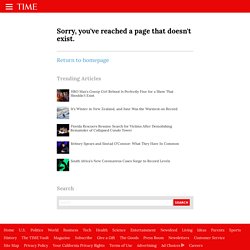 While researching a feature for TIME.com recently, I had the chance to sift through TIME's decades of environment coverage. I came to two conclusions: First, we were writing stories about virtually the same subjects 40 years ago as we do now. (Air pollution, endangered species, the polluted oceans, dwindling natural resources.) Second, our coverage of climate change has been really scary — by which I mean, we've emphasized the catastrophic threats of global warming in dire language. That reached a height in 2006, when we titled our cover story on climate change, crowned with a photo of a lonely polar bear on an ice floe, "Be Worried. Be Very Worried."
Climate Change: Study Says Dire Warnings Fuel Skepticism
Report: 97 percent of scientists say man-made climate change is real - Science Fair: Science and Space News - USATODAY.com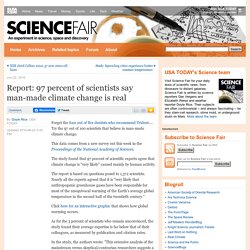 Updated 2010-06-22 5:43 PM Forget the four out of five dentists who recommend Trident …. Try the 97 out of 100 scientists that believe in man-made climate change. This data comes from a new survey out this week in the Proceedings of the National Academy of Sciences . The study found that 97 percent of scientific experts agree that climate change is "very likely" caused mainly by human activity. The report is based on questions posed to 1,372 scientists.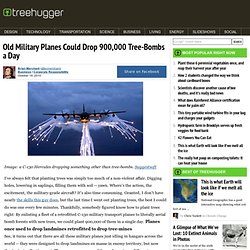 Image: a C-130 Hercules dropping something other than tree-bombs.
Old Military Planes to Drop 900,000 Tree-Bombs a Day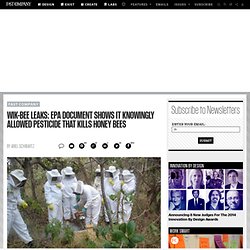 The world honey bee population has plunged in recent years, worrying beekeepers and farmers who know how critical bee pollination is for many crops.
I intend to come back to this strip and rewrite some of the first half, in order to make the science clearer. I'm sure there will be a few spelling errors and suchlike. Feel free to point them out, but keep in mind that I've been staring at many of these pages for weeks, to the point where even the word 'and' looks funny to me. I shall be adding on references to this strip over the coming few days.
Climate Change Debate Unfolded