China
By Damien Gayle UPDATED: 15:16 GMT, 11 January 2012 Hong Kong, one of the world's richest cities, is abuzz with a luxury property boom that has seen homes exchanged for record sums. But the wealth of the city has a darker side, with tens of thousands priced out of housing altogether and forced to live in the most degrading conditions. These pictures by British photographer Brian Cassey capture the misery of people - some estimates put the figure as high as 100,000 - who are forced to live in cages measuring just 6ft by 2 1/2ft. Yan Chi Leung is mentally ill and lives in the 6ft by 2.5ft wire cage at the bottom of this stack of three Kong Sui Kao, 64, sits in his home in a room with 19 other cages
Hong Kong's cage homes: Tens of thousands living in 6ft by 2ft rabbit hutches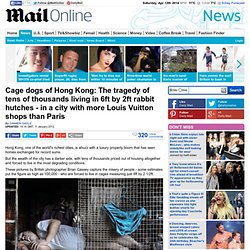 China paper tells U.S. not to play with fire over Taiwan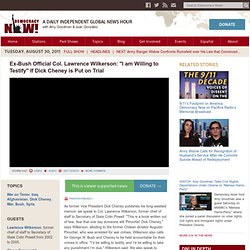 This is a rush transcript. Copy may not be in its final form. AMY GOODMAN: Today marks the official launch of one of most anticipated memoirs of any top Bush administration official. I'm talking about former Vice President Dick Cheney's 576-page memoir, In My Time: A Personal and Political Memoir.
Ex-Bush Official Col. Lawrence Wilkerson: "I am Willing to Testify" If Dick Cheney is Put on Trial
China announces plans to boost secret detention powers
Top Chinese gymnast found begging on the street
Car Accidents | China | Economy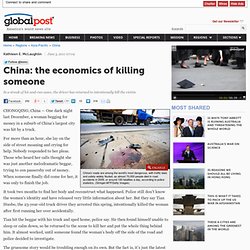 Advertisement Please support our site by enabling javascript to view ads. CHONGQING, China — One dark night last December, a woman begging for money in a suburb of China's largest city was hit by a truck.
Tiananmen protesters still jailed in China, 22 years on - TrustLaw
By Sui-Lee Wee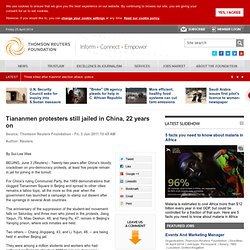 Eight of the nine top Chinese government officials are scientists. This same sort of ratio is found at all levels of the Chinese government. Did you know that the president of China is a scientist? President Hu Jintao was trained as a hydraulic engineer. Likewise his Premier, Wen Jiabao, is a geomechanical engineer.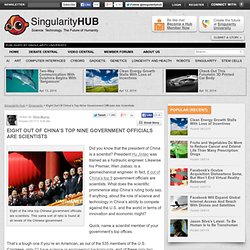 Eight Out Of China's Top Nine Government Officials Are Scientists
Chinese business: When fund-raising is a crime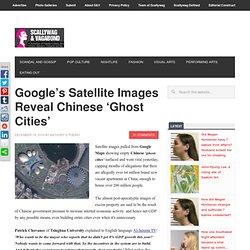 Satellite images pulled from Google Maps showing empty Chinese 'ghost-cities' surfaced and went viral yesterday, capping months of allegations that there are allegedly over 64 million brand new vacant apartments in China, enough to house over 200 million people. The almost post-apocalyptic images of excess property are said to be the result of Chinese government pressure to increase internal economic activity – and hence net GDP – by any possible means, even building entire cities even when it's unnecessary. Patrick Chovanec of Tsinghua University explained to English language Al-Jazeera TV: 'Who wants to be the mayor who reports that he didn't get 8% GDP growth this year? Nobody wants to come forward with that.
Scallywag & Vagabond » Savage Predator » Google's Satellite Images Reveal Chinese 'Ghost Cities'
"China Is Communist in Name Only." Wrong. If Vladimir Lenin were reincarnated in 21st-century Beijing and managed to avert his eyes from the city's glittering skyscrapers and conspicuous consumption, he would instantly recognize in the ruling Chinese Communist Party a replica of the system he designed nearly a century ago for the victors of the Bolshevik Revolution. One need only look at the party's structure to see how communist -- and Leninist -- China's political system remains. Sure, China long ago dumped the core of the communist economic system, replacing rigid central planning with commercially minded state enterprises that coexist with a vigorous private sector. Yet for all their liberalization of the economy, Chinese leaders have been careful to keep control of the commanding heights of politics through the party's grip on the "three Ps": personnel, propaganda, and the People's Liberation Army.
5 Myths About the Chinese Communist Party - By Richard McGregor