Art
Sleep No More
albums ×Vote for Imgur as the Best Bootstrapped Startup of 2013! Upload images browse your computer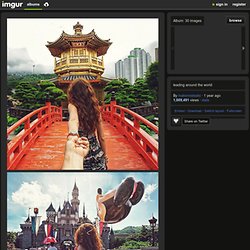 leading around the world
When Greg Dunn finished his Ph.D. in neuroscience at Penn in 2011, he bought himself a sensory deprivation tank as a graduation present. The gift marked a major life transition, from the world of science to a life of meditation and art. Now a full-time artist living in Philadelphia, Dunn says he was inspired in his grad-student days by the spare beauty of neurons treated with certain stains. The Golgi stain, for example, will turn one or two neurons black against a golden background.
You Wish Your Neurons Were This Pretty | Wired Science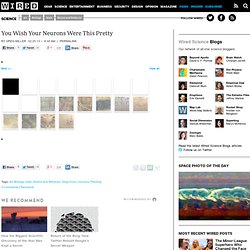 browse your computer drag and drop here Ctrl + V
Crater Lake, OR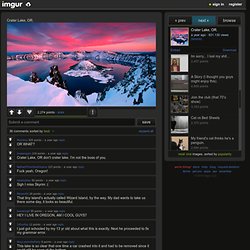 zpYNP.jpg (1280×614)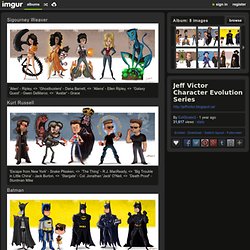 Jeff Victor Character Evolution Series
Sigourney Weaver 'Alien' - Ripley, <> 'Ghostbusters' - Dana Barrett, <> 'Aliens' - Ellen Ripley, <> 'Galaxy Quest' - Gwen DeMarco, <> 'Avatar' - Grace Kurt Russell
B8X7Q.jpg (858×536)
- StumbleUpon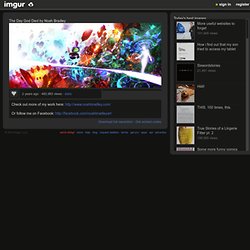 browse your computer drag and drop here Ctrl + V paste from your clipboard
Took some time off last week and painted this
Amazing photos 2012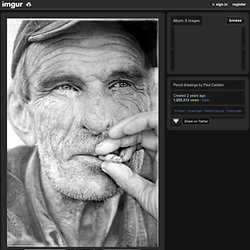 browse your computer drag and drop here Ctrl + V paste from your clipboard By uploading, you agree to our terms of service That file type is not supported!
Pencil drawings by Paul Cadden
9YY2S.jpg (JPEG Image, 1152x864 pixels)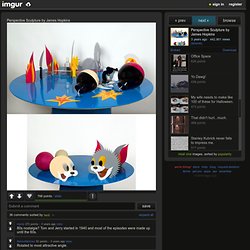 Perspective Sculpture by James Hopkins
browse your computer drag and drop here Ctrl + V paste from your clipboard
All sizes | mt princeton, 14,197 ft
DawGZ.jpg (JPEG Image, 720x540 pixels) - Scaled (84
Daniel Lieske - The Journey Begins
"My journey begins on an old and dusty attic. A little boy unveiled a passage to another world and prepared his backpack. The moment is there - the moment of gathering courage and doing the first step. I wanted to paint a picture about the nature of journeys. I wanted to show, that you always have to leave something behind if you want to reach for a distant goal.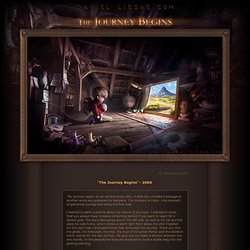 DO NOT CLICK
Typewriter Art
Rainbow Tree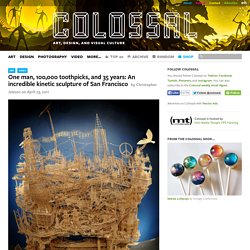 One man, 100,000 toothpicks, and 35 years: An incredible kinetic sculpture of San Francisco
Thirty five years ago I had yet to be born, but artist Scott Weaver had already begun work on this insanely complex kinetic sculpture, Rolling through the Bay, that he continues to modify and expand even today. The elaborate sculpture is comprised of multiple "tours" that move pingpong balls through neighborhoods, historical locations, and iconic symbols of San Francisco, all recreated with a little glue, some toothpicks, and an incredible amount of ingenuity. He admits in the video that there are several toothpick sculptures even larger than his, but none has the unique kinetic components he's constructed. Via his website Weaver estimates he's spent over 3,000 hours on the project, and the toothpicks have been sourced from around the world:
Sachiko Kodama, Yasushi Miyajima "Morpho Towers -- Two Stand
Blood Wars is an art-science installation that will pit white blood cells from two different people against each other in a "tournament" that aims to see which person has the strongest immune system. The piece -- by artist Kathy High -- forms part of a new experimental exhibition between research laboratory SymbioticA and Dublin's Science Gallery, called Visceral. Visceral explores the boundaries between art and living systems, bringing together more than a decade of work developed through SymbioticA's art-science residency programme at The University of Western Australia. The aim is to show the tension between art and science and the cultural, economic and ethical implications of biosciences today.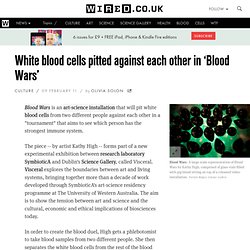 White blood cells pitted against each other in 'Blood Wars'
Rysunek satyryczny Pawła Kuczyńskiego | Capu.pl
"3D-граффити"
Top 10 examples of brilliant shadow art