Windows Phone App Development
Windows Phone 7 review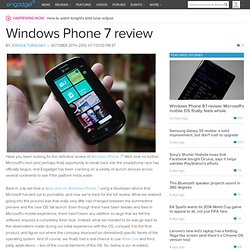 Have you been looking for the definitive review of Windows Phone 7 ? Well, look no further. Microsoft's next (and perhaps final) opportunity to break back into the smartphone race has officially begun, and Engadget has been cranking on a variety of launch devices across several continents to see if the platform holds water.
nvert Text to Morse Code (2) :: BlackWasp Software Development
An error occurred whilst processing your last activity. This may have been caused by a faulty link in the web site or by an incorrect bookmark.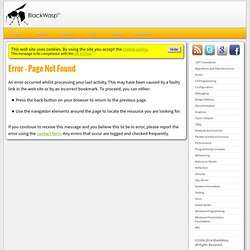 Article Index
Silverlight - Tutorials
Welcome to the Tutorials section where you can find Silverlight tutorials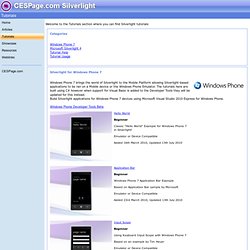 Audio and Video
SLARToolkit - Silverlight and Windows Phone Augmented Reality Toolkit - Download: SLARToolkit 1.0.2.0
How to: Record Video in a Camera Application
How to: Use the Combined Motion API
Code Samples
Windows Phone 7 - Part #1: Getting Started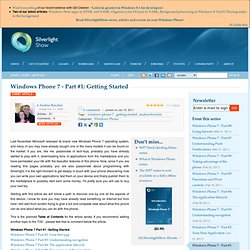 Last November Microsoft released its brand new Windows Phone 7 operating system, and many of you may have already bought one of the many models it can be found on the market.
30 Windows Phone 7 Apps for Kids and Parents I Best Apps for Kids - ParentMap
Here are our picks for fantastic Windows Phone apps that are great for kids and parents, just in time for holiday shopping.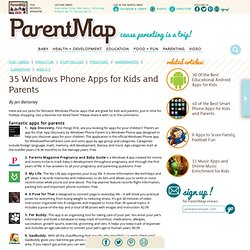 How-To Index
30+ Excellent Windows Phone 7 Development Tutorials - Microsoft Lebanon's Official Blog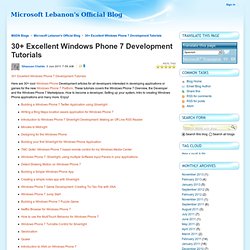 freewarewp7.mobi/download-lebanon-today.html
Links to sample code for the Windows Phone 7
andy.beaulieu.com > Home - Most recent blog entries
Microsoft NZ Student and Academic Blog
Excellent Windows Phone 7 Development Tutorials - Microsoft Lebanon's Official Blog
Windows Phone 7 Tutorials