Interesting Links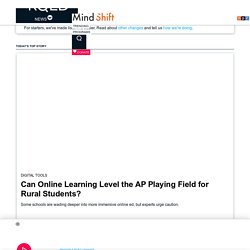 How BYOD Programs Can Fuel Inquiry Learning The opportunity to extend access to technology in the classroom and at home is enticing, but school districts can get hung up on important details like providing a strong network, making sure each child has a device, and questions about around distraction. Of course, no one answer will work for all teachers or students, but one guiding principle that's shown to work is for schools to focus on how mobile technology will help shift instruction to be more collaborative, learner-driven and inquiry-based.
Top 7 iPad Apps for Music Teachers | Midnight Music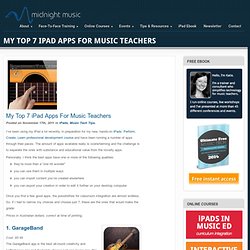 Posted on November 17th, 2011 in iPads, Music Tech Tips. I've been using my iPad a lot recently, in preparation for my new, hands-on iPads: Perform, Create, Learn professional development course and have been running a number of apps through their paces. The amount of apps available really is overwhelming and the challenge is to separate the ones with substance and educational value from the novelty apps.
Mus Tech Alley
出会いたくて出会い系サイトを利用するわけですから、出会えるために出来る事はすべきです。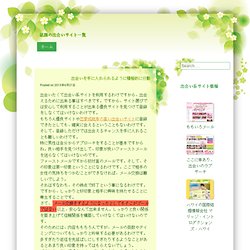 Professional Learning Network for Music Educators | MusicPLN.org
Music apps – a music teacher's perspective « Brave new world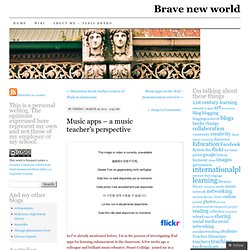 As I've already mentioned before, I'm in the process of investigating iPad apps for learning enhancement in the classroom. A few weeks ago a colleague and brilliant music educator, Stuart Collidge, joined me in a meeting with our Deputy Principal (Curriculum) and a few other leaders in the school, to put forward a case for the use of iPads in the school, specifically for learning enhancement.
Wright-Stuff Music | Music Education & Technology
iPad Music Apps
Super Round-Up: iPads in Music Education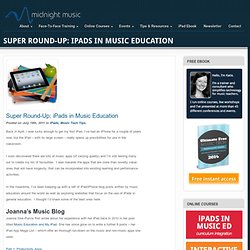 Super Round-Up - iPads in Music Education | Midnight Music
ClassroomWindow - Where The Best Solutions Win
iPad and Technology in Music Education
ClassroomWindow - Where The Best Solutions Win