Music
Allegro Molto in C Major: Hear a lost Mozart piece performed on the composer's piano (VIDEO)
On Friday, the BBC reported on a newly uncovered composition by Wolfgang Amadeus Mozart , "found in a notebook in an attic." As the History Blog explains, that attic belonged to a band leader who lived " in the Lech Valley of the Austrian Tyrol ," and the notebook, dated 1780, had belonged to an Austrian born in 1765 named Johannes Reiserer. Reiserer sang in the Salzburg Cathedral's choir, "which had famous composers and musicians on staff"—including Mozart's father, Leopold. Today, Open Culture flagged the YouTube video of the composition's world premiere —conducted on a piano that belonged to Mozart and still resides in his childhood home.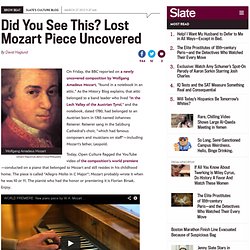 Last Updated: 3/22/2013 12:29 PST Music is such an important part of most people's lives, and the advent of the Internet and iTunes has really changed the way we interact with our music. Whether we're in the car, at the gym, or relaxing after a hard day of work, music can work magic.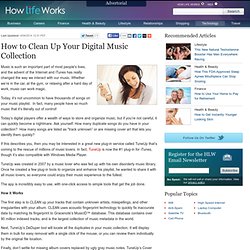 How to Clean Up Your Digital Music Collection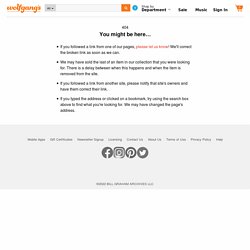 Gary Burton Quartet | Newport Jazz Festival | Newport, RI | Jul 1, 1967
Gary Burton - vibraphone Larry Coryell - guitar Steve Swallow - bass Stu Martin - drums Vibraphonist Gary Burton made his Newport Jazz Festival debut as a 21-year-old wunderkind sideman to tenor sax giant Stan Getz at the 1964 edition of George Wein's annual clambake on Narragansett Bay. Returning as a leader in 1967, Burton brought with him a stellar crew consisting of such up-and-coming young players as guitarist Larry Coryell, bassist Steve Swallow and drummer Stu Martin. Together they premiered new material from Burton's groundbreaking album Duster , which is generally considered to be one of the seminal fusion albums. Recorded in April of '67 and released right around the time of Burton's Newport Jazz Festival appearance, Duster had a big affect on the jazz world, as did the vibraphonist's performance have on the assembled jazz fans at Festival Field on July 1 that summer.
► Be Our Guest by Beauty & The Beast | whistle while you work | ezmoed | 8tracks
► Man of la Mancha (I, Don Quixote) by Linda Eder | Stage and Screen Musicals! | kproctor87 | 8tracks
oldies but goodies | ameeelia | 200+ likes | 1,979 listens
Music - Cross Road by Bon Jovi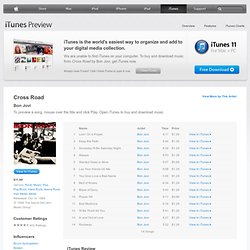 iTunes Review Bon Jovi was the epitome of mainstream arena rock during the second half of the 1980s, and by appealing to teens and adults alike, they stayed on top longer than many others who tried to imitate their sound and commercial success. A potent combination of memorable melodies, strong hooks, and pin-up good looks, the New Jersey band delivered a long string of hits that received massive radio airplay. Cross Road contains all of their best singles, including fist-pumping anthems ("You Give Love a Bad Name," "Living On a Prayer,"), power ballads ("Wanted Dead or Alive," "Always"), and pop gems ("Runaway," "Keep the Faith"), along with one of Jon Bon Jovi's solo efforts, "Blaze of Glory," and "Prayer '94," a stripped-down version of "Living On Prayer."
The Monkees | Daydream Believer | Aug 31, 2001
Davy Jones - vocals Micky Dolenz - guitar Peter Tork - bass Sandy Gennaro - drums Aviva Maloney - saxophone, keyboards Wayne Avers - guitar Dave Alexander - keyboards Eric Biondo - trumpet Greg Briggler - trombone Sam Albright - tenor saxophone It was quite appropriate that when the house lights dimmed during The Monkees ' 2001 tour, the fans heard first - above their screams - a taped recording of The Beatles singing "Boy, you've got to carry that weight, carry that weight…" Micky Dolenz , Davy Jones and Peter Tork have indeed carried the weight of being The Monkees - but overwhelmingly as a delight and a privilege rather than a burden. "We've been fortunate," notes Dolenz. "Every time we've gone out there's just been this incredible reaction.