Typography
FontsforFree on Behance
Typography - your favourite fonts | Art and design | The Observer
A history and some revival fonts < The Fell Types
The suitably incredible business letterhead of Nikola Tesla, circa 1900. Inventions featured, clockwise from top-left: Oscillation Transformer, Telautomaton (wireless, remote-controlled devices; pictured is a remotely-operated boat, showcased in 1898), Steam & Gas Turbine, Induction Motor. Centre: Wardenclyffe Tower (never completed). Related letterhead: Thomas Edison . Nikola Tesla Company , c.1900 | Submitted by Gina
Letterheady
so-you-need-a-typeface-infographic.png (PNG Image, 2000 × 1440 pixels) - Scaled (63%)
– April 13th, 2005 – Typography, I find, is still a bit of mystery to a lot of designers. The kind of typography I'm talking about is not your typical "What font should I use" typography but rather your "knowing your hanging punctuation from your em-dash" typography.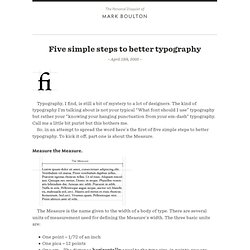 SORT ~ Letterpress Printers & Purveyors of Typographic Design
Friends of Type page 3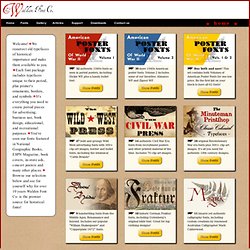 Welcome! We resurrect old typefaces of historical importance and make them available to you. Each font package includes typefaces unique to their period, plus printer's ornaments, borders, and symbols.
The Walden Font Co. - Purveyors of old and historic fonts and clip-art
Large original English version HERE Spanish version HERE Portuguese version HERE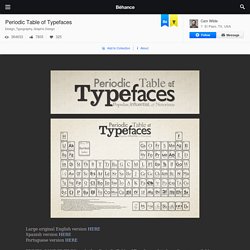 Black & White Typography–Wonders of Graphic Design
Detroit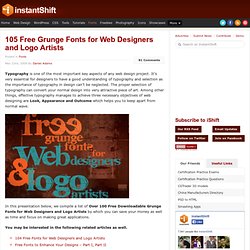 105 Free Grunge Fonts for Web Designers and Logo Artists | Fonts
Typography is one of the most important key aspects of any web design project.
Mota Italic Gallery