typography
Get flash to fully experience Pearltrees
– April 13th, 2005 – Typography, I find, is still a bit of mystery to a lot of designers. The kind of typography I'm talking about is not your typical "What font should I use" typography but rather your "knowing your hanging punctuation from your em-dash" typography.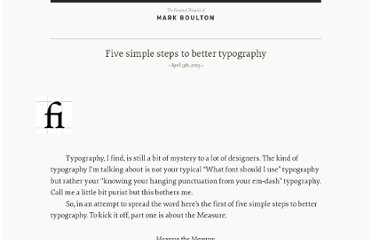 Welcome! We resurrect old typefaces of historical importance and make them available to you. Each font package includes typefaces unique to their period, plus printer's ornaments, borders, and symbols.
Large original English version HERE Spanish version HERE Portuguese version HERE
Typography is one of the most important key aspects of any web design project.