Quality Blogs...
U.S. Intellectual History
Finance / Economics Blogs / resources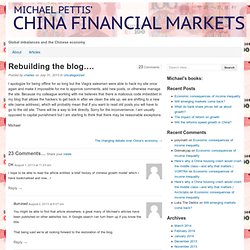 I apologize for being offline for so long but the Viagra salesmen were able to hack my site once again and make it impossible for me to approve comments, add new posts, or otherwise manage the site.
And…. we're back…
Jesse's Café Américain
the human province
And…. we're back…
Ph.D. Octopus
The Disorder Of Things
Jewbonics
settler colonial studies blog
Balkinization
zunguzungu
Blogs – Zunguzungu
"Emerging from prison, without force of arms, he would – like Lincoln – hold his country together when it threatened to break apart. Like America's founding fathers, he would erect a constitutional order to preserve freedom for future generations – a commitment to democracy and rule of law ratified not only by his election, but by his willingness to step down from power." (Barack Obama, Remarks) The Nelson Mandela that Barack Obama remembers seems to have not done a great many things: he did not carry old grievances forward into the present, he did not use violence or the power of the state against those who put him and his people in open-air jails (or those who accrued vast fortunes by doing so), and he did not stay in office once he had achieved it.