Quality Blogs...
U.S. Intellectual History
Cross-posted at Montclair SocioBlog . In the Pittsburgh of my youth many decades ago, Rolling Rock was an ordinary, low-priced local beer – like Duquesne ("Duke") or Iron City. ("Gimme a bottle of Iron," was what you'd say to the bartender. And if you were a true Pittsburgher, you pronounced it "Ahrn."). The Rolling Rock brewery was in Latrobe, PA, a town about forty miles east whose other claim to fame was Arnold Palmer. The print ads showed the pure sparking mountain stream flowing over rocks.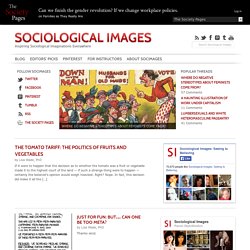 Finance / Economics Blogs / resources
Jesse's Café Américain
the human province
Ph.D. Octopus
The Disorder Of Things
Jewbonics
settler colonial studies blog
Balkinization
zunguzungu
Blogs – Zunguzungu
In an interview a few years ago, Norman Rush was talking about the ways he was influenced by African writers, and he mentioned that "No non-African could do what Achebe has done." And I get what he was saying. But there's also a back-handedness to this compliment that makes me nervous. Here's the thing: Achebe was just a great writer, full stop.