Quality Blogs...
U.S. Intellectual History. Sociological Images » Seeing is Believing. Finance / Economics Blogs / resources. Middle East Resources. And…. we're back… I apologize for being offline for so long but the Viagra salesmen were able to hack my site once again and make it impossible for me to approve comments, add new posts, or otherwise manage the site.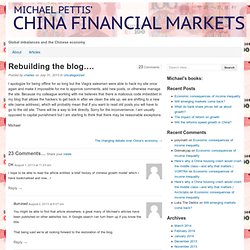 Because my colleague working with me believes that there is malicious code imbedded in my blog that allows the hackers to get back in after we clean the site up, we are shifting to a new site (same address), which will probably mean that if you want to read old posts you will have to go to the old site. There will be a way to link directly. Sorry for the inconvenience. Jesse's Café Américain. Informed Comment: Thoughts on the Middle East, History and Religion. The human province. And…. we're back… Crooked Timber. Understanding Society. Ph.D. Octopus. War in Context … with attention to the unseen.
Savage Minds | Notes and Queries in Anthropology — A Group Blog. The Disorder Of Things. Blog - The Arabist. Jewbonics. Settler colonial studies blog. Balkinization. Zunguzungu. Blogs – Zunguzungu. Strangers are not simply those who are not known in this dwelling, but those who are, in their very proximity, already recognized as not belonging, as being out of place.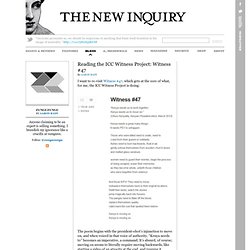 –Sara Ahmed, Strange Encounters Daily Nation: "Police have arrested 657 suspects in Eastleigh, Nairobi following Monday night terror attack that left six people dead." Somalianewsroom: In one shockingly tweeted photo, a group was shown en masse in a cage, prompting a commentator to ask "Gorme xoloo noqoney?"
---