Gender & Politics / Culture
Consuming Women
The first lap dancing club in the UK opened in 1995.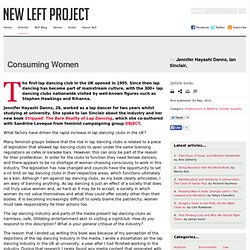 Mapping the (In)Visibility of Gender in Politics and International Relations « The Disorder Of Things
Do elite institutions teach the global politics of gender and sexuality on any scale or in any depth? Emma Foster, Peter Kerr, Anthony Hopkins, Christopher Byrne and Linda Åhäll (all of Birmingham, at least when they did the research) have an Early View piece up at The British Journal of Politics and International Relations addressing just this question. Surveying the course content of the 16 top Politics and IR Departments in the UK ('top' meaning either in the top 10 in student satisfaction scores or in REF scores), they give some empirical confirmation of what many of us might have known anecdotally: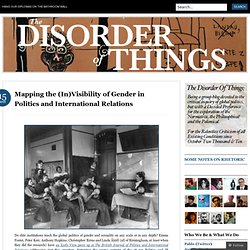 Cross-posted at Ms. A few years back we published this fantastic ad for Legos as an example of gender-neutral advertising . It appeared in 1981; during my childhood, I'm happy to say.
Beauty and the New Lego Line For Girls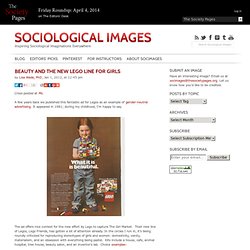 Women, democracy and dictatorship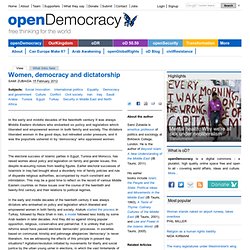 The electoral success of Islamic parties in Egypt, Tunisia and Morocco, has raised worries about policy and legislation on family and gender issues, this despite re-assuring noises from leading figures.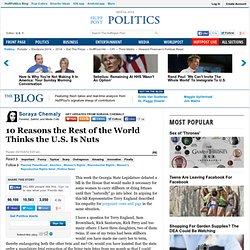 This week the Georgia State Legislature debated a bill in the House that would make it necessary for some women to carry stillborn or dying fetuses until they "naturally" go into labor. In arguing for this bill Representative Terry England described his empathy for pregnant cows and pigs in the same situation.
A friend of mine is a physician who wants to speak about transvaginal ultrasounds but whose position makes it precarious to speak publicly about it. So I'm letting this doctor borrow my site for an entry to speak anonymously on the matter. Obviously, I will vouch for the doctor being a doctor and being qualified to speak on the subject.