David Graeber
Rebecca Solnit and David Graeber on anarchism as a problem-solving tool, the return of debtors' prisons, and why communism is ingrained in capitalism . Photo courtesy Steve Rhodes via Flickr In Debt: The First 5,000 Years , author and Occupy Wall Street intellectual founder David Graeber debunks myths that have shaped the general discourse on debt for centuries.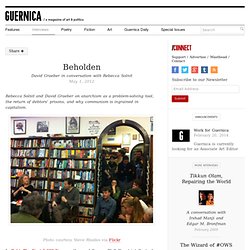 Beholden - Guernica / A Magazine of Art & Politics
enclosure
David Graeber | The History of Debt at Occupy Onwards | NYC | 17 Dec 2012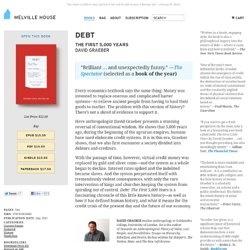 The First 5,000 Years David Graeber "Brilliant … and unexpectedly funny." — The Spectator (selected as a book of the year)
Debt
Seminar on Debt: The First 5000 Years – Reply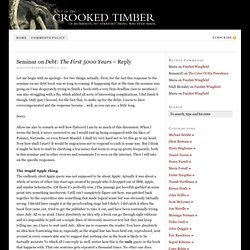 Let me begin with an apology—for two things, actually.
In the final lines of his introduction to Debt: The First 5,000 Years , David Graeber writes that "[f]or a very long time, the intellectual consensus has been that we can no longer ask Great Questions."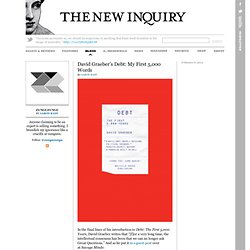 David Graeber's Debt: My First 5,000 Words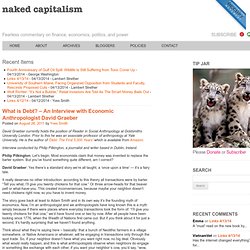 David Graeber currently holds the position of Reader in Social Anthropology at Goldsmiths University London. Prior to this he was an associate professor of anthropology at Yale University.
David V. Johnson: What We Owe to Each Other (David Graeber, Debt)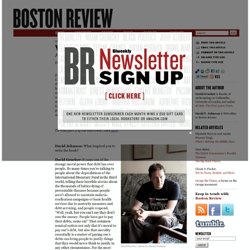 David Graeber leads a busy double life.
David V. Johnson: What We Owe to Each Other, Part 2 (David Graeber, Debt)