Learning
Socratic Arts. People learn best when they are pursuing goals that they really care about and when what they learn helps them attain their goals.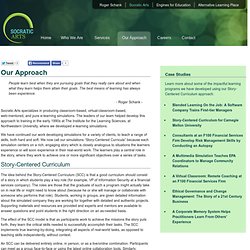 The best means of learning has always been experience.- Roger Schank - Socratic Arts specializes in producing classroom-based, virtual-classroom-based, web-mentored, and pure e-learning simulations. The leaders of our team helped develop this approach to training in the early 1990s at The Institute for the Learning Sciences, at Northwestern University, where we developed e-learning simulations.
Storyline. In Depth Tutorials - How to Design Recyclable Learning Objects. Crash course in learning theory. « If pets could design user experiences... | Main | Crash Course in Learning Summary » Crash course in learning theory One formula (of many) for a successful blog is to create a "learning blog".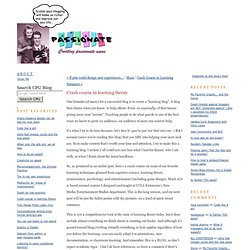 A blog that shares what you know, to help others. Even--or especially--if that means giving away your "secrets". Teaching people to do what you do is one of the best ways we know to grow an audience--an audience of users you want to help.
---