Bath, Body, & Beauty
Let's keep things simple this week. When it comes to personal-care products, we are big believers in streamlining what you use—see " Eight Products You Think You Need But Don't " for a refresher—buying less in general, and getting creative.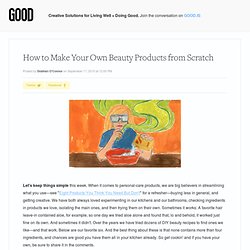 Photo: Pidjoe / Istock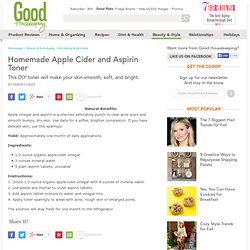 Due to the resounding success of her last She's Crafty , my friend Pandora from Accessory Source is back with another lovely necklace DIY tutorial that would make a fantastic christmas present for a friend or relative! She says: When it comes to jewelry, I favor big and bold pieces.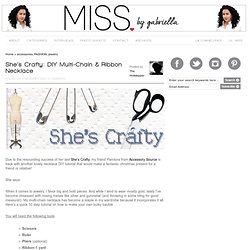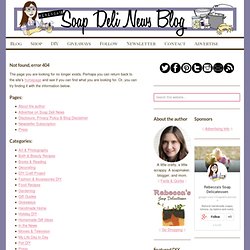 Posted by Rebecca D.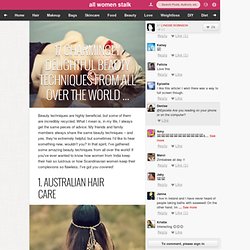 Beauty Techniques are highly beneficial, but some of them are incredibly recycled.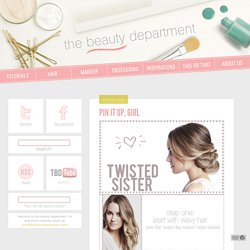 photo: justin coit for thebeautydepartment.com post designed by kristin ess
Learn how to make bath fizzies to give as handmade gifts. All it takes to make delicately scented tablets is a little mixing, some gradual spritzing, and a few minutes of molding.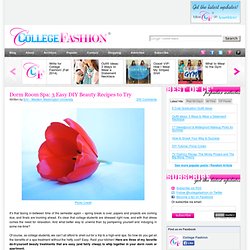 Photo Credit It's that taxing in-between time of the semester again – spring break is over, papers and projects are coming due, and finals are looming ahead.
Makes 100 applications 2 tbls. olive oil 1/2 tsp. honey 3/4 tsp. beeswax — grated 1/2 tsp. pure cocoa butter Flavored oil of your choice (like peppermint or vanilla) 1 vitamin E capsule > In a small saucepan, heat oil, honey, wax and butter over a low heat until just melted. > Remove from heat and allow to cool for 2-3 minutes. > Stir in flavoring and contents of vitamin E capsule. > Pour into containers of your choice.
The Science of a Beautiful You