Shopping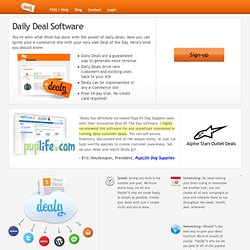 Daily Deal Software for E-commerce Sites | Dealy
"Dealy has definitely increased PupLife Dog Supplies sales with their innovative Deal Of The Day software. I highly recommend this software for any storefront interested in running daily customer deals. You can sell excess inventory, discounted end of the season items, or just run buzz-worthy specials to create customer awareness.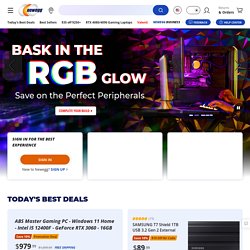 How do I find out the price?Add it to your shopping cartGo to checkout, the price will be listed in the Order SummaryYou can remove the product from your order by clicking the "Edit Shopping Cart" buttonTo keep it, click the "Submit Order" buttonWhy can't we show you details of this product? Some manufacturers place restrictions on how details of their products may be communicated. Why can't we show you details of this product?
Daily Grommet's Web Site Matches Innovators and Shoppers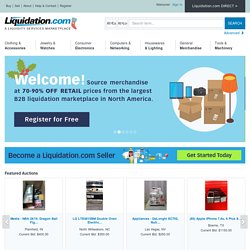 Liquidation.com in the News With 500+ auctions closing every day, seven days a week, inventory sourcing with Liquidation.com is reliable, fast and easy. Getting started is FREE and EASY! See What People are Saying About Liquidation.com... "I use Liquidation as one of my sources for sourcing online products at wholesale prices for retail resale. I'm now an eBay Silver PowerSeller and continue to look to grow my online business."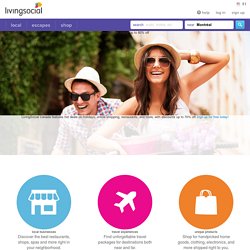 explore your city for up to 70% off LivingSocial Canada features hot deals on holidays, online shopping, restaurants, and more, with discounts up to 70% off. Sign up for free today! local businesses Discover the best restaurants, shops, spas and more right in your neighborhood. local deals » travel experiences Find unforgettable travel packages for destinations both near and far. travel deals »