Frameworks
PHP Code Generator
XFN: Getting Started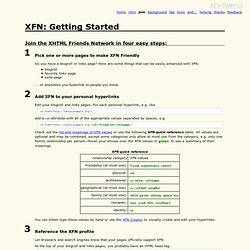 1Pick one or more pages to make XFN Friendly Do you have a blogroll or links page? Here are some things that can be easily enhanced with XFN: blogroll favorite links page exits page ... or anywhere you hyperlink to people you know. 2Add XFN to your personal hyperlinks Edit your blogroll and links pages. For each personal hyperlink, e.g. like <a href="http://tanya.example.org">... add a rel attribute with all of the appropriate values separated by spaces, e.g. <a href="http://tanya.example.org" rel="friend met colleague" >... Check out the list and meanings of XFN values or use the following XFN quick reference table. All values are optional and may be combined, except some categories only allow at most one from the category, e.g. only one family relationship per person.
PHPDevShell
Worx International Inc.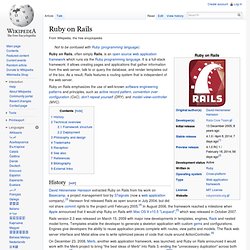 Ruby on Rails , often shortened to Rails , is an open source web application framework for the Ruby programming language . Ruby on Rails runs on the general-purpose programming language Ruby, which predates it by more than a decade. Rails is a full-stack framework, meaning that it gives the web developer the ability to create pages and applications that gather information from the web server, talk to or query the database, and render templates out of the box. As a result, Rails features a routing system that is independent of the web server. Ruby on Rails emphasizes the use of well-known software engineering patterns and principles, such as active record pattern , convention over configuration , don't repeat yourself and model-view-controller . [ edit ] History
Find the answers to your questions, discover sites that proof them Plaintxt is a huge database of questions and answers on any topics, supported by links to independent sources.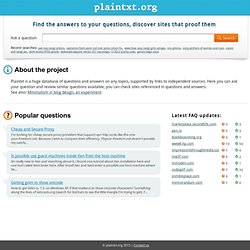 Minimalism in blog design, an experiment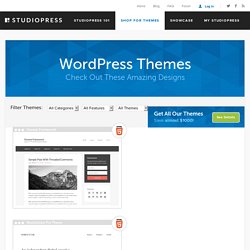 The Genesis Framework empowers you to quickly and easily build incredible websites with WordPress. Whether you're a novice or advanced developer, Genesis provides the secure and search-engine-optimized foundation that takes WordPress to places you never thought it could go. one-column, two-columns, three-columns, left-sidebar, right-sidebar, fixed-width, custom-background, custom-header, custom-menu, full-width-template, theme-options
Genesis Framework by StudioPress