Infographi 3D
For first part click here Instruments for architectural geodesy drafting from "Catalogue modèle de l'architecte 1913" (Paris, France) What is it that they do? "Now regard this pure white sheet of paper!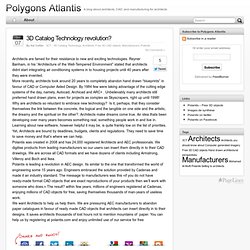 Polygons Atlantis
Kobone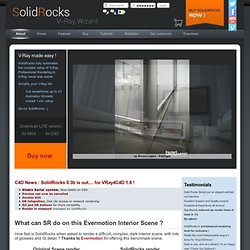 SolidRocks - SolidRocks
MAX News : SolidRocks 1.5 is out.... and is V-RAY 3 ready ! New features : V-Ray 3.0 ready !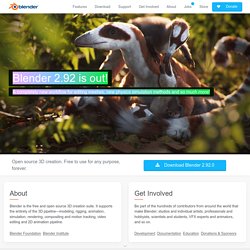 Top 20 developers in 2013 To salute and applaud the developers: here's a 2013 top-20 Blender developers page. Plans for 2014-2015 With the high quality demands users expect nowadays it's needed to involve more full-time developers. This will be made possible by supporting a new and massive feature film project – Project Gooseberry.