Housing / deco
A la une de planetmaison.com : le site déco consacré à l'univers de la maison ! BienchezSoi.net. Telemaison.fr. Myfab. Actu-decoration.com. Coté maison. Maison créative. Maison construction. Re-Nest. Name: Nancy Sickbert-Wheeler, Andrew Wheeler, and their dog BaileyLocation: Evanston, IllinoisSize: 2 bedroom + finished basementYears lived in: 19 years; owned Metal, enamel, and film: all three media require a creative eye, a deft touch, and a sense of possibility.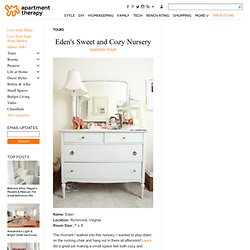 Andy, a medical photographer, and Nancy, a metalsmith, enamelist, and instructor, have put these skills to good use not only in their careers, but also in their home, which showcases an exquisite blend of traditional, global, and bohemian styles. Journal du loft. C'tendance. Atylia. Déco'In.
Système D.fr. Univers Maison. Maison & Travaux.
---