Design ideas
Everystockphoto - searching free photos. Corbis Images – Premium Quality Stock Photography and Illustrations. Create House Floor Plans Online with Free Floor Plan Software. © 2012 Autodesk, Inc.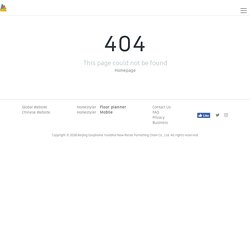 All rights reserved. Use of the service is subject to the Homestyler Terms of Use . Autodesk is a registered trademarks or trademarks of Autodesk, Inc., and/or its subsidiaries and/or affiliates. All other brand names, product names or trademarks belong to their respective holders. Apache Ant, Apache HTTP Server Project, Apache Struts, Apache Tomcat, Enunciate and Jets3t are licensed under the Apache License, Version 2.0 (the "License"); you may not use this file except in compliance with the License.
Free Design Resources & PSD Files by Awesome Designers. The League of Moveable Type. Free Vectors - Free Vector Art, Vector Images & Vector Graphics. Lovely Charts | Free online diagram software - Flowchart & process diagram, Network diagram, BPMN diagrams, Sitemap, Organisation chart, Wireframe, business drawing software. The Anatomy of a Perfect Landing Page. Tagul - Gorgeous tag clouds.
Fancy > Western fonts. 1 Year of Web FontFonts: Exclusive FontFont For Free. Exactly one year ago, on February 24, 2010, FontFont premiered its Web FontFonts.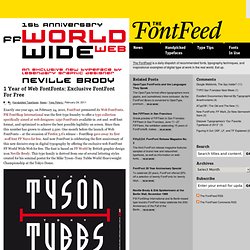 FSI FontShop International was the first type foundry to offer a type collection specifically aimed at web designers: 1250 FontFonts available in .eot and .woff font format, and optimized to achieve the best possible legibility on screen. Since then this number has grown to almost 2,500. One month before the launch of Web FontFonts – at the occasion of Firefox 3.6's release – FontShop gave away its first .woff font FF Nuvo for free.
---