Deals
DailySteals® | Online Deals | Deals Site : DailySteals.com
LocoBuy
1 Deal For All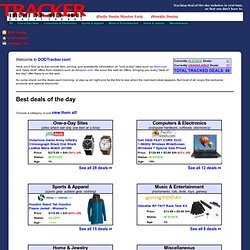 Here you'll find up-to-the-minute item, pricing, and availability information on "one-a-day" sites such as Woot.com and "daily deal" offers from retailers such as Amazon.com. We scour the web for offers, bringing you every "deal of the day" offer there is on the web. So come check out the deals each morning, or stay up all night and be the first to see when the next day's deal appears. But most of all, enjoy the exclusive products and special discounts! Choose a category, or just view them all!
Daily Hat Deal | Deals on New Era Hats | Hataday
SparkleCartel - fine jewelry and accessories one deal at a time - home
That Daily Deal - 2 Pack - Emery Cat Boards With Cat Nip W/ Free De-Shedding Brushes
Product Info This Pistol Grip Crossbow is constructed of stainless steel with a black hard plastic overlay. Complete with a sight positioned at the end of the barrel for precision in aiming. Perfect for target practice and amateur competitions! It has a 50lbs draw, cocking lever, adjustable sights, safety, durable fiber construction, and comes with three plastic bolts (arrows). Bolts fired travel at 200 fps+ (feet per second) with pinpoint accuracy up to 60 yards.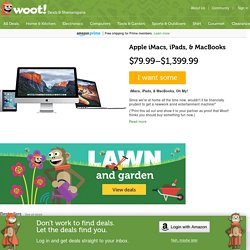 Easter is a time of joy, and love, and reflecting on new life. That's why so many churches host a traditional Easter egg hunt! It's good clean fun that reminds us about the joy that comes from children, and Spring, and nice weather. But you know what ISN'T fun? A bunny without any pants on.