Tech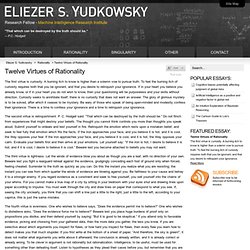 The first virtue is curiosity. A burning itch to know is higher than a solemn vow to pursue truth. To feel the burning itch of curiosity requires both that you be ignorant, and that you desire to relinquish your ignorance. If in your heart you believe you already know, or if in your heart you do not wish to know, then your questioning will be purposeless and your skills without direction. Curiosity seeks to annihilate itself; there is no curiosity that does not want an answer.
This page is intended to help users of the Motorola NVG510 Modem/Router identify and solve some issues that I (and others) have encountered. It has a list of questions and answers to the most common problems after the intro part. Given I cannot longer attend to specific user requests, I suggest using Jordan's app to solve most of your problems quickly. It costs only $3, and Jordan is there to provide support and answer questions in case of problems. You can also read more details in this blog post.
Motorola NVG510 help page for AT&T U-Verse users | Ron Berman @ Haas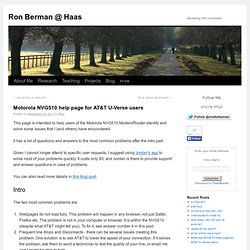 Gear : Design Magazine
Good points. Honestly, I really wasn't aware that the AMDs performed on par with the i3s and i5s at the same price point, so I very well may update that now that a couple of people have sent some benchmarks my way. Since they do perform so well, it makes sense to swap them around. On the higher end, I didn't opt for the K because I really thought it was wasted money. Enthusiasts love to overclock, but not every system builder does, or will - so I figured I'd save the money and put it somewhere else where it matters more. That said, if someone does want to overclock, they already know they're going to spend more for the K model of the chip they want, so they don't need me to tell them. :) Besides, I do have them listed above, so they're options regardless.