REVIEW! Good reminders
Here are 5 reality reminders to protect you from unbridled twitter-for-business mania. September 20, 2011 I have no doubt that Twitter offers a new world of possibilities for business use. At the core, it's potentially a leveler, offering a trade-off between buying attention through more traditional marketing methods and earning attention instead, by generating credible interesting content.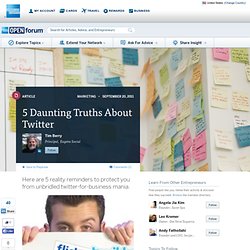 5 Daunting Truths About Twitter
A Template for Killer Website Content
For the past six years, we have been on a journey to learn from leaders who are able to find the best in themselves and in turn inspire, engage, and mobilize others, even in the most demanding circumstances.
How centered leaders achieve extraordinary results - McKinsey Quarterly - Organization - Talent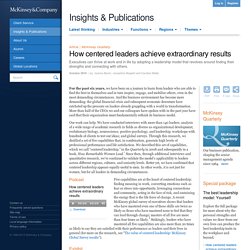 Changing companies' minds about women - McKinsey Quarterly - Organization - Talent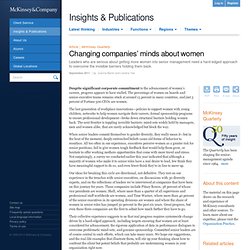 Despite significant corporate commitment to the advancement of women's careers, progress appears to have stalled.