Universities
The page you are looking for might have been removed, had its name changed, or is temporarily unavailable. Please try the following: Make sure that the Web site address displayed in the address bar of your browser is spelled and formatted correctly. If you reached this page by clicking a link, contact the Web site administrator to alert them that the link is incorrectly formatted.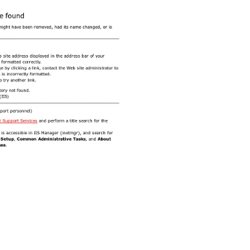 LIBRARIANS' RESOURCE CENTRE. Home Page & Site Map
Page not found - Queens College Cambridge
Colours of the Cambridge Colleges See also a page of colours of blades of college boat-clubs . new Jan 2000 Christ's College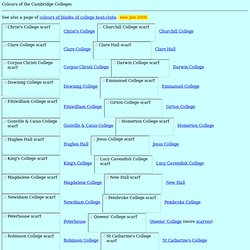 School Calendar - Physics and Astronomy, University of Birmingham
Applicant Day dates can be found here School's Research Group Meetings - Astronomy and Space Research Seminars, West Seminar 103 (Wednesday 14.00 - approx every 2 weeks) - Condensed Matter Seminars, Q12 (Friday 14.00) - Nanoscale Workshops, Wednesdays 11.30, Q12 (approx every 2 weeks) - Nanoscale Symposia, Weds 16.00, Lecture Room C, Watson Bldg (approx every month) - Nuclear Physics Seminars, B3 (Wednesday - fortnightly 15.30) - Theoretical Physics Seminars, E415B (Thursday 14.00 - weekly) - Theoretical Physics Meetings, E415B (Monday 13.00 - weekly) - Particle Physics Seminars, Q12 (Wednesday 13.15 - weekly) September October Date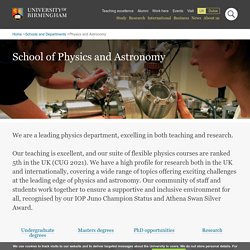 The resource you requested has moved or is not available. Search the University of Birmingham site Students If you are a current student you can visit the current student information or log into the my.bham portal If you are an international student please visit www.birmingham.ac.uk/international If you are a researcher or would like to find out more about our research please visit www.birmingham.ac.uk/research Staff If you are a prospective member of staff please visit www.birmingham.ac.uk/staff If you are a current member of staff you can visit the staff intranet or log into the my.bham portal
404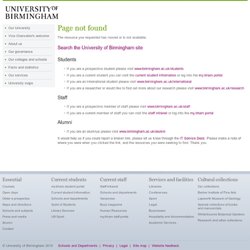 University of Birmingham - eLibrary
University of Essex :: Home page
What To Take To University
TSR Wiki > University > Freshers > What To Take To University What to take to university So what do you need to pack? This page will tell you. It's an inventory of everything you could possibly want to take to university with you, and has been compiled from suggestions given by people already at university. Think of it as a guide - you certainly won't be taking everything on the list!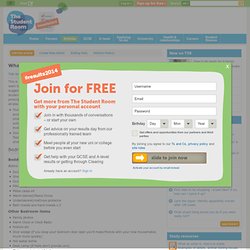 University of Hertfordshire - UK
Applications and UCAS
The A-level logo The GCE Advanced Level , commonly referred to as the A-level , is an academic qualification offered by educational institutions in England , Wales and Northern Ireland to students completing secondary or pre-university education. The qualification is also offered throughout the Commonwealth, and on most Caribbean islands, though A-level examinations in these countries generally differ, both in content and style, from the A-levels taken in the United Kingdom, due to variations in their educational systems. The A-level is also offered by a small number of educational institutions in Scotland (where students would normally take the Scottish Qualifications Certificate , the Scottish Higher , and the Advanced Higher ), typically private fee-paying schools. A-levels require studying an offered A-level subject over a two-year period and sitting for an examination at the end of each year (AS and A2, respectively), proctored by an official assessment body .
GCE Advanced Level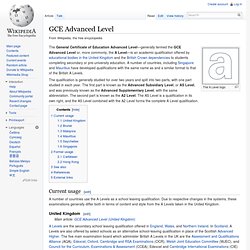 University of Sussex
Student Handbook : Students : Activities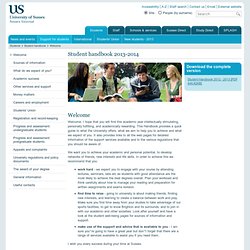 Welcome. I hope that you will find this academic year intellectually stimulating, personally fulfilling, and academically rewarding. This Handbook provides a quick guide to what the University offers, what we aim to help you to achieve and what we expect of you. It also provides links to all the web pages for detailed information of the support services available and to the various regulations that you should be aware of. We want you to achieve your academic and personal potential, to develop networks of friends, new interests and life skills. In order to achieve this we recommend that you:
University of Birmingham
UK Active Map of Universities and HE Institutions