France
DREAL Limousin
TER SNCF - Page d'accueil régionale TER Aquitaine
les coordonnées utiles - Communauté de Communes Lauragais Revel et Sorèzois
French bank holidays 2011
ratp.fr - Accueil
France Today: French Travel, Culture and Life & Style
Cest La Folie
It's here!
Take a blog trip through France: This French Life
I FOLLOW a lot of news websites, receive many newsletter emails and follow the conversations taking place on internet forums.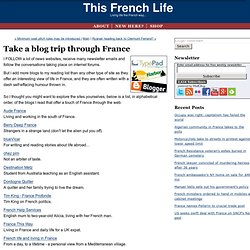 AngloINFO France. Everything for expats living in or moving to France
The Eiffel Tower in Paris Torre Eiffel - Tour Eiffel - Eiffeltornet The Eiffel Tower in Paris needs no presentation, it is one the most well known monuments in the world visited by more than 5 million people each year. Built 1889 for the Universal Exhibition in celebration of the French Revolution. Height 324 m.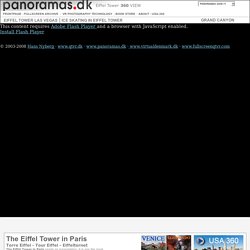 Learn to speak French
France culture > French phrases > learn to speak French The pleasure of a visit to France is improved dramatically if you can speak at least some French. Apart from the many benefits that 'normal' communication brings, you will find that the French people are very pleased to meet visitors who have made an effort, at least to master some of the basics.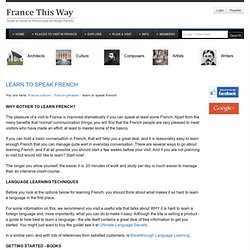 verb conjugation reference
Ecole Nuyens à Bordeaux - 192 anciens inscrits et 41 photos de groupe et trombinoscope de l'établissement sur Copains d'avant
Cheap flights from London to Aarhus at Skyscanner
Free Online French Language Courses - Learn to speak French with mp3 and pdf to download
The recipes above are the most traditional French dishes.
Easy French recipes, a variety of recipes from France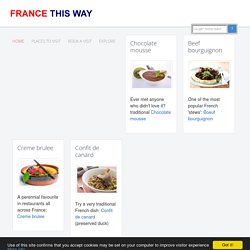 Oops, Sorry for the missing page - ProvenceBeyond (www.beyond.fr)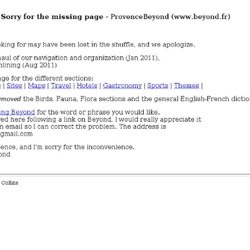 France Relief Map
Chateau Corneille Vieux-villez
Midi Pyrénées Propriétés - Propriétés et terrain á vendre en Midi-Pyrénées, Ariége, Haute-Garonne & Tarn
Immobilier : Liste des Agences Immobilières de France
Tourism and gastronomy in south west France - Toulouse Albi Carcassonne
Le gîte
Self-drive holidays France Europe Ireland. Driving holidays in Italy and Spain. Motoring holidays in Belgium Germany Austria and Scandinavia.