Aviation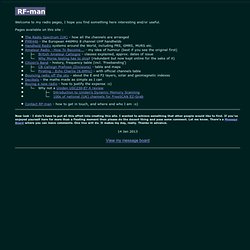 RF-man's Radio Site
Welcome to my radio pages, I hope you find something here interesting and/or useful. Pages available on this site : The Radio Spectrum (UK) - how all the channels are arranged PMR446 - the European 446MHz 8 channel UHF handhelds Handheld Radio systems around the World, including FRS, GMRS, MURS etc. Amateur Radio - How To Become... - my idea of humour (best if you see the original first) ├─ British Amateur Callsigns - classes explained, approx. dates of issue └─ Why Morse testing has to stop! (redundant but now kept online for the sake of it) Citizen's Band - history, frequency table (incl.
Untitled
Aviation Safety Network >
ASN WIKIBASE - accidents and incidents you can add or edit! >>> Help to keep the Aviation Safety Network up and running Funding achieved 2014: $ 190,= (latest donations: Pratama Valdi, P J Hancock, Christopher Etheridge, Andrew Traum, Erro Verschoor, B. Baksteen)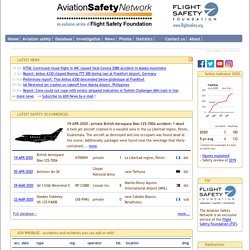 Hot Air Ballooning Questions, Balloon Flight Gift Voucher In Chelmsford, Braintree, Colchester, Brentwood, Essex UK
If you are looking to buy a Balloon ride as a gift choosing a company or an "operator" as they are called for hot air balloon rides in Essex can be difficult. Below we give some general advice for those considering an Essex air balloon ride as either a gift or for themselves. We hope that this will assist those looking for an amazing flying experience to get the best from their hot air balloon rides. Buying advice and Recommendations Buy local – Fly local Generally the best balloon flights available are from the local balloon operator based in that county.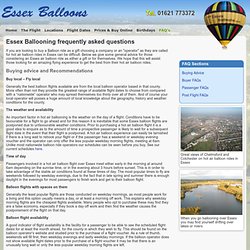 Cheap flights | Free flight comparison from Skyscanner.net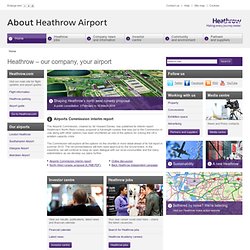 The Airports Commission, chaired by Sir Howard Davies, has published its interim report. Heathrow's North-West runway proposal (a full-length runway that was put to the Commission in July along with other options) has been shortlisted as one of the options for solving the UK's aviation capacity crisis. The Commission will explore all the options on the shortlist in more detail ahead of its full report in summer 2015. The recommendations will then need approval by the Government. In the meantime, we will continue to keep an open dialogue with our local communities and the many stakeholders as we develop our plans further.
BAA: Official Site for BAA Airports
For Air shows add Common Air Display Frequencies: 121.175, 130.675, 132.90, 130.50, 130.625, 134.55 and NATO Common Frequencies:122.1, 257.8, 123.3, 344.0, 362.3, 385.4 Display Team Frequencies can be found here. Scanner Frequencies for Biggin Hill For Air shows add Common Air Display Frequencies: 121.175, 130.675, 132.90, 130.50, 130.625, 134.55 and NATO Common Frequencies:122.1, 257.8, 123.3, 344.0, 362.3, 385.4 Display Team Frequencies can be found here. Scanner Frequencies for Blackpool Scanner Frequencies for Boscombe Down
Radio / Aviation Scanner Frequencies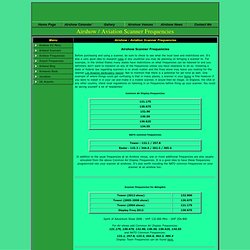 Military Airshows in the UK
AirQuiz
FREE Flight Tracker & Flight Status | FlyteComm