Art
The traditional form of drawing and sketching is a highly sought after skill. Develop your personal drawing abilities by following this collection of 40 great tutorials on advanced drawing techniques, including general theory, useful tips, comic inspired art and some methods for transforming your creations into digital format. 1. How to Draw a CarUse a range of pencil drawing techniques to create an American classic, the Corvette. This tutorial from DueysDrawings.com covers the process from roughing out the initial outline through to shading with a range of tones.Visit Tutorial 2.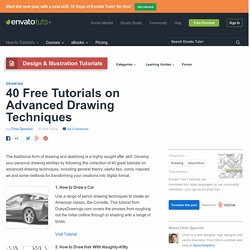 6 minutes of pure wonder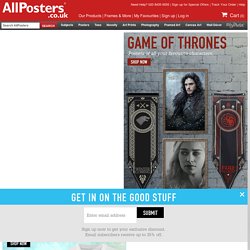 AllPosters.co.uk is a leading provider of wall art in the UK with a selection of over 1.000.000 posters, prints, and framed art. Launched in 2005, AllPosters.co.uk is the one-stop shop for any wall art for home decorators, interior designers, businesses, art collectors and art lovers. With a European manufacturing, distribution and customer service centre, AllPosters.co.uk offers affordable custom framing for all of its wall art, fast shipping, and a money-back guarantee on all purchases for 30 days.
Buy Posters, Art Prints and Art Posters at AllPosters.co.uk
Art Materials | Daler Rowney
Discount Art - Artist Materials and Art Supplies
Artist index - A
Wenn man im Urlaub ist, dann möchte man Freunden und Bekannten natürlich eine kurze Nachricht wie beispielsweise über dieweihnachtskarte.de zukommen lassen und ein wenig aus dem Urlaub berichten. Aus diesen Gründen wurde gegen Ende des 19. Jahrhunderts die Postkarte erfunden, um kurze Grüße zu verschicken. In den nächsten Jahren wurde diese Postkarte immer populärer und als dann der Massentourismus begann, wurde die Postkarte zum beliebtesten Medium, um Urlaubsgrüße zu übermitteln. Weiterlesen...
Kunsthandel
Figure drawing, portraits and life studies
John Wonnacott
In thirty-five years of being a portrait painter, I have been very fortunate to paint most members of the Royal Family, as well as leading members of society and the community, in short, distinguished persons. But I have also had the opportunity to paint people from all walks of life, young and old. It is a great privilege to be able to step, for a brief time, into the lives of others.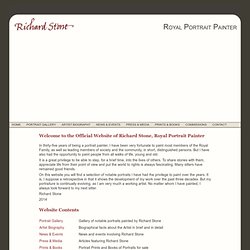 Richard Stone, Royal Portrait Painter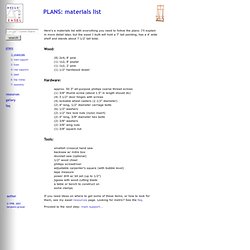 Here's a materials list with everything you need to follow the plans. I'll explain in more detail later, but the easel I built will hold a 7' tall painting, has a 4' wide shelf and stands about 7 1/2' tall total. Wood: (8) 2x4, 8' pine (1) 1x2, 8' poplar (1) 1x2, 2' pine (1) 1/2" hardwood dowel
Build Your Own Easel! -- PLANS: materials list
Today I'm going to take you through the process that I use to make my canvases. As I've mentioned in an earlier article on improving compositions, choosing the correct size and crop of your artwork is extremely important. If you're a painter, the only way to really do that is to stretch your own canvas to the shape and size you want. I use materials and tools that anyone can find at their local hardware store, and often make large canvases for a tiny fraction of the price that it would cost me to buy them already made. The inner frame, or structure, of every canvas I create is made out of 1×2 wood, and quarter-round trim. Once I've decided on the size that I want my canvas to be, I cut four pieces of 1x2s (one for each side of the canvas), with a forty-five degree angle at each end.
How to Make Your Own Stretcher Bars for a Stretched Canvas Painting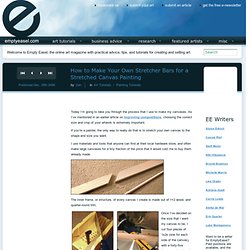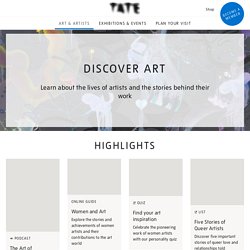 Discover art from the Tate collection and beyond We hold the national collection of British art from 1500 to the present day and international modern and contemporary art. Our collection includes nearly 70,000 artworks by over 3,000 artists and grows every year.
In the late 50s and 60s, American painter Roy Lichtenstein (1923-1997) became one of the most important exponents of Pop Art - that movement which transformed products of mass consumption and the entertainment industry into subjects for art. This apotheosis of banal, everyday objects simultaneously constituted a criticism of the traditional elitist understanding of art. Almost alone among artists, Lichtenstein pursued the question of how an image becomes a work of art. Wholly in keeping with the spirit of the Classical Modern, he held that it was not the "rank" of the picture's subject that lends the picture its artistic character, but rather the artist's formal treatment of it. To Lichtenstein, however, this position seemed far too broad to be seriously pursued.
Books: Lichtenstein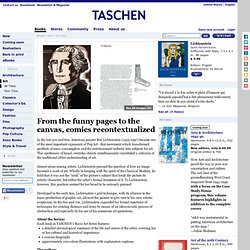 Motoart | Own a piece of aviation history
The Golden ratio is a special ratio. Phi (lowercase) is used to refer to this ratio, and the value is
The Golden Ratio and the Fibonacci Sequence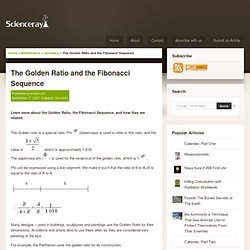 www.lolcremeart.com
DAVID HOCKNEY: GALLERIES