Jane
i that there was a place for me underneath the sun above all these weeds. i want to look upon the face of the moon at night and see her on her knees. sitting on the ground with me becoming the ground with me, underneath usthe solid should be woun
In 1972 the first Rainbow Gathering was practiced. The Focus of these gatherings was supposed to be an alternative to mainstream popular culture. Every year from July 1st- 7th, this event is held. Usually in National Forest land. Rainbow Gatherings are considered temporary community events.
Rainbow Tribe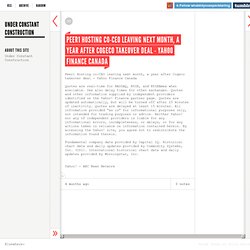 If I Pour My Heart out, Are you Here To Listen..?
Peer1 Hosting co-CEO leaving next month, a year after Cogeco takeover deal - Yahoo Finance Canada Quotes are real-time for NASDAQ, NYSE, and NYSEAmex when available. See also delay times for other exchanges. Quotes and other information supplied by independent providers identified on the Yahoo!
1315529889238_f.jpg (JPEG Image, 500 × 276 pixels)