Teacher tips & resources
Triptico.
Teacher video
Educreations. Ed Tips & Blog Posts. Online Ed resources. Discovery Educator Network - A Community of Educators. QR Codes. How to Create a QR Code In 3 Easy Steps. (click above for more sizes & to download) It's been a while since I've added to my Comic Tutorial Collection - not surprising since September & October are always a busy time for teachers, right?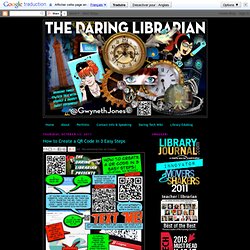 But I was asked several times recently not WHAT WAS A QR CODE...like my previous Comic Tutorial explained (below) ...but exactly HOW to CREATE A QR CODE! Photo QR Code generator. Teacher Training Videos. Pasi Sahlberg. Wikispaces how to. Tutorial Movies These movies are currently undergoing revision.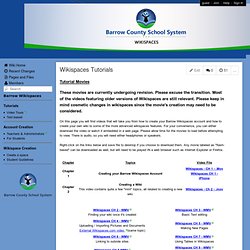 Please excuse the transition. Most of the videos featuring older versions of Wikispaces are still relevant. Please keep in mind cosmetic changes in wikispaces since the movie's creation may need to be considered. Cybraryman.
---