Google in Education
Get Googley in Education - The Latest Resources from Diigo (weekly)
The Google+ Manual
Every day, around the world, we search. We want to find out more about our heroes, explore far-away destinations, or settle a dinner table dispute between friends. And sometimes we just search to find out how many calories are in an avocado. In our annual Year-End Zeitgeist ("spirit of the times"), we reflect on the people, places, and moments that captured the world's attention throughout the year. This year marks our most global Zeitgeist to date—with 1,000+ top 10 lists across categories like Trending People, Most-Searched Events and Top Trending Searches from 72 countries.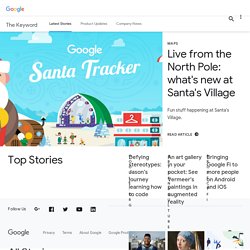 Get organized: best practices for Gmail - Internet | ThinkDigit Feature Stories
Gmail is one of the most popular email services. Whether you use it for personal communication, work, or both, you'll get more out of it if you understand how a few core features work. This edition of Get Organized, a weekly series, explains a couple of Gmail's signature features and explains how best to use them to keep your email account effectively organized so you can be more productive. Message ThreadsAs all Gmail users know, a continuous email exchange gets stacked into a thread.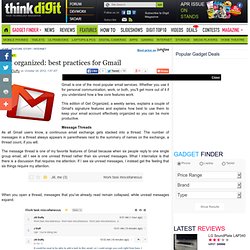 Becoming a Google Teacher