Google in Education
Get Googley in Education - The Latest Resources from Diigo (weekly)
The Google+ Manual
What did you search for this week? What about everyone else? Starting today, we'll be sharing a regular look back at some of the top trending items on Google Search. Let's dive in. From afikomen to 1040EZ People were looking for information on Palm Sunday and Good Friday ahead of Easter; searches for both days were even higher than searches for the Pope himself.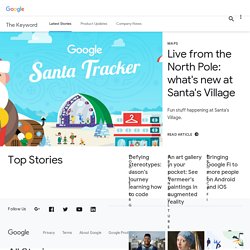 Get organized: best practices for Gmail - Internet | ThinkDigit Feature Stories
Gmail is one of the most popular email services. Whether you use it for personal communication, work, or both, you'll get more out of it if you understand how a few core features work. This edition of Get Organized, a weekly series, explains a couple of Gmail's signature features and explains how best to use them to keep your email account effectively organized so you can be more productive. Message ThreadsAs all Gmail users know, a continuous email exchange gets stacked into a thread.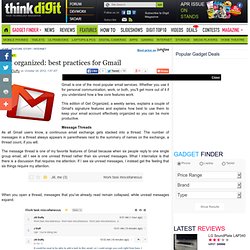 Becoming a Google Teacher