Funny junk
Underwater dogs - in pictures | World news | guardian.co.uk
New York-based photographer Martin Schoeller loves to make us laugh!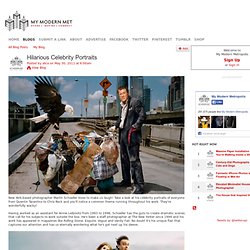 - StumbleUpon
Logic Thinker - Explained | Humour Laughs - StumbleUpon
This page is brought to you by UC Berkeley Parents Network Back to the Jokes & Quotes Collection THE FOLLOWING ARE ALL QUOTES FROM 11 YEAR OLDS' SCIENCE EXAMS: * "Water is composed of two gins, Oxygin and Hydrogin. Oxygin is pure gin.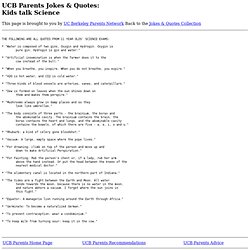 - StumbleUpon
StumbleUpon
The Subjectless: Spider-man Thread? Spider-man Thread. | Video Game Online Forums &Community | Game Platform Discussions for Video Games - GameTrailers.com
I'm a Stupid Cat!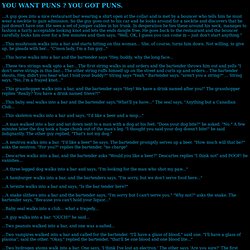 ...A guy goes into a nice restaurant bar wearing a shirt open at the collar and is met by a bouncer who tells him he must wear a necktie to gain admission. So the guy goes out to his car and he looks around for a necktie and discovers that he just doesn't have one.