NEWS
Bank-Run Fears Continue; HSBC Restricts Large Cash Withdrawals... BLAIR: Extremist religion is at root of 21st-century wars... Will Richard Branson's space tourist ever take off? Stephen Hawking: 'There are no black holes'... SWEET '16: Iowa Readies For Hillary -- Again... UPDATE: Woman jumps to her death from roof of Beverly Hills plastic surgery clinic...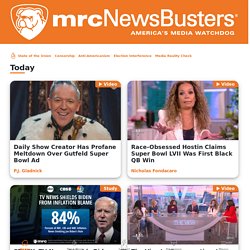 An unhinged Chris Matthews exploited another tragedy on Wednesday, connecting the pro-Second Amendment views of Ted Cruz and other Republicans to the shootings of two prosecutors in Texas. The Hardball anchor began by dredging up failed Senate candidate Sharron Angle's three-year-old reference to "Second Amendment remedies." Matthews connected, "If that was frightening enough for you, how about what's happening in Colorado and Texas?...In Texas, two prosecutors were killed, a third has now pulled out of a case against the Aryan brotherhood of Texas for, quote, 'security reasons.'"
Real Clear Politics Saturday North Carolina Is Key in 2014 - Fred Barnes, Weekly StandardObamacare Bashing or Bust - Charles Blow, New York TimesObama Declares Victory, a Bit Prematurely - George Condon, Natl JournalThe Public Sees a Liar in the White House - Mark Tapscott, DC ExaminerSecession, a Tournament for Republicans - Dana Milbank, Washington PostThe United States of SWAT? - John Fund, National ReviewEdward Snowden Is Russia's Puppet Now - Benjamin Wittes, New RepublicAmerica's Biggest Strategic Mistake - Ted Galen Carpenter, National InterestClinton Is No Shoo-In for Nomination - Matthew Continetti, Free BeaconThe Environmentalist Who Decided It's Too Late - Daniel Smith, NYT MagChicken Little "Science" - Cal Thomas, Washington ExaminerAdventures in Gender-Neutral Bathrooms - Nathan Harden, College FixCould America Become a Banana Republic?