Interactivism
Idea Blueprint | SoJo | Ideas into Action. Ideation Coming up with an idea is not easy.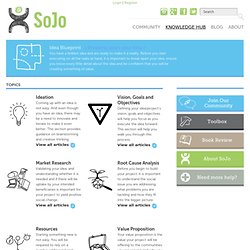 And even though you have an idea, there may be a need to innovate and iterate to make it even better. This section provides guidance on brainstorming and creative thinking. View all articles Market Research Validating your idea, and understanding whether it is needed and if there will be uptake by your intended beneficiaries is important for your project to yield positive social change. View all articles. Princes-trust.org.uk. The Prince's Trust is a youth charity that helps change young lives.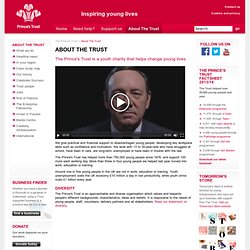 We give practical and financial support to disadvantaged young people, developing key workplace skills such as confidence and motivation. We work with 13 to 30-year-olds who have struggled at school, have been in care, are long-term unemployed or have been in trouble with the law. The Prince's Trust has helped more than 750,000 young people since 1976, and support 100 more each working day.
More than three in four young people we helped last year moved into work, education or training. Снимки – Google+ FutureGov | Helping to shape the future of government. Shock the System | Startl. RSA11063_Projects_discovery_framework_report_12.11.pdf (application/pdf Object)
InspireTree
Blog | Livity. How to talk to a 10 year old about business Liliana Morgan, aged 10, interviews her mum Michelle Clothier, Managing Director and Co-Founder of Livity.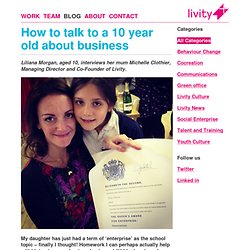 My daughter has just had a term of 'enterprise' as the school topic – finally I thought! Homework I can perhaps actually help with! Interview me about my business Lili! Mentorwell.
---