Ed Tech Tools
Social media offers some great opportunities for learning in the classroom, bringing together the ability to collaborate, access worldwide resources, and find new and interesting ways to communicate in one easily accessible place.
60 Inspiring Examples of Twitter in the Classroom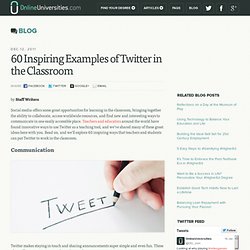 What would happen if social media were seen as a powerful tool rather than a threat to student learning?
How to Create Social Media Guidelines for Your School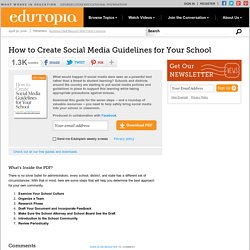 Remind101 | Free and Safe Text Messaging for Teachers
How do we teach Digital Citizenship?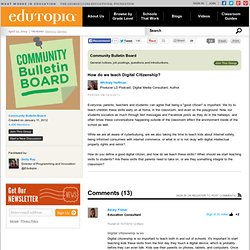 Everyone- parents, teachers and students- can agree that being a "good citizen" is important. We try to teach children these skills early on at home, in the classroom, and even on the playground.
How Teachers Are Hacking Their Own Digital Textbooks
March's issue of Wired Magazine included a fascinating interview* with Clayton Christensen, Business professor at Harvard University and author of several books, including The Innovator's Dilemma and Disrupting Class: How Disruptive Innovations Will Change the Way the World Learns . Since these books were published, the world of education has seen an influx of technology with tablets leading the way.
Piktochart | Infographic App & Presentation Tool
Nets Standards
NETS for Teachers
VoiceThread - Conversations in the cloud
10,000s Cool FREE Seamless Patterns for Blogger and Twitter Backgrounds, Blog and Website Wallpapers
Trend | Infographic: Social Media and College Admissions
The Top 10 Education APIs (And Why They're Important)
First off, what is an API? API stands for A pplication P rogram I nterface.
Back in October, I wrote a post about Teaching Digital Citizenship in the Elementary Classroom.
How to Teach Internet Safety to Younger Elementary Students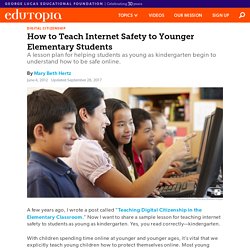 Pinterest for Educators?
After hearing about all the hoopla surrounding Pinterest, I decided to check it out and see if it had any value to me as an educator. Up until this point I really didn't have a clue as to what it was all about except that it was a social media tool that functioned like an electronic bulletin board. After requesting an invite, I was all set to go a day later and began to create my first pin board.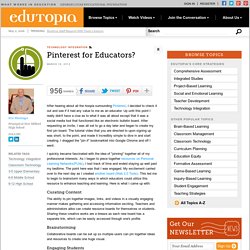 APPitic - 1,800+ EDUapps
MIT Now Granting Official Certificates For Their Free Online Courses
This is big.
10 ways to change the minds of tech-reluctant staff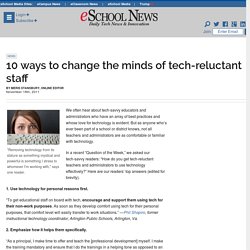 Start small, make training personally relevant, pair staff with knowledgeable co-workers—and keep it fun, readers recommend
21 Things That Will Be Obsolete by 2020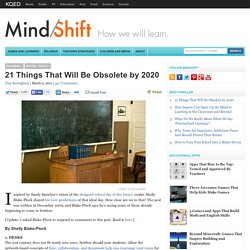 Big Ideas Digital Tools Flickr: Corey Leopold Inspired by Sandy Speicher's vision of the designed school day of the future, reader Shelly Blake-Plock shared his own predictions of that ideal day.
Education Restart
84% Discount Expiring In… 2 hours 43 minutes 39 seconds!
Get Your Webtools Resource Bundle – Vol. 1
Why Educators Should Join Twitter
Plagiarism
You have something in common with the smartest people in the world. You see, everyone has ideas. We use our minds to create something original, whether it's a poem, a drawing, a song, or a scientific paper.
Unleashing the Potential of Technology in Education - Powered by Google Docs
K12_Teachers_open_Book_by_Dell
Forms
October 2011
The guys over at Filmmakeriq has put together an excellent list of 22 Apps for the really serious Filmmakers amongst us. These would be perfect for all those short film contests and competitions that students are eligible for. iMovie is the one App that we are all familiar with but that is really just the tip of the iceberg when it comes to Apps for making quality professional quality films on the iPad or iPhone. Check out their article but make sure that you check out the rest of their Filmmakeriq site, it has some really interesting articles on pre and post production as well as the screenwriting process.
Really Bad Powerpoint
I wrote this about four years ago, originally as an ebook. I figured the idea might spread and then the problem would go away--we'd no longer see thousands of hours wasted, every single day, by boring PowerPoint presentations filled with bullets. Not only has it not gone away, it's gotten a lot worse. Last week I got a template from a conference organizer.
10 Ways to Use Google Plus in the Classroom
10 Ways to Use Google Plus in the Classroom is a great blog article I found from The Theatre Professor blog. In this article, the author really explains some great ways to use Google Plus to connect with students.
Interactive Whiteboard resources and apps