Inspiration
<div class="global-notice noscript"><div class="notice-inner"><div class="notice-text"><strong>JavaScript seems to be disabled in your browser.</strong><br />You must have JavaScript enabled in your browser to utilise the functionality of this website. </div></div></div> The page you requested was not found, and we have a fine guess why.
All About Fashion
Let's cleanse the palate with something fabulous, shall we? We've been waiting with anticipation for this collection. We had already seen January Jones at the Emmys in one of the pieces from the collection, another was featured in the recent Tim Burton-inspired Harper's Bazaar editorial, and still others were featured in that Vogue Italia editorial from a while back, so we were primed for this one and we weren't disappointed. We really hope some of the stylists and starlets take a good close look at this collection because most of these looks are the kinds of things we'd like to see on the red carpet going forward. Owing to the glut of red carpet commentary out there, most of the entertainment industry is too scared to take a risk and we couldn't be more bored with the endless array of high-end prom dresses that seem to clog up the red carpet every awards season. Take some risks, starlets!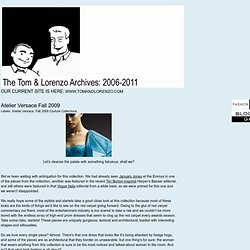 Tom and Lorenzo
Tenso.com
YESSTYLE Australia
Engagement shoot: Adrienne + Steve [images from Brklyn View Photography]Brklyn View Photography is a sponsor of Brooklyn Bride 7 modern tiaras The classic tiara, historically designated for royalty, connotes a traditional princess wedding. However, there are a number of designers who are creating beautiful tiaras in new and different ways.
Brooklyn Bride - Modern Wedding Blog
The cherry blossom girl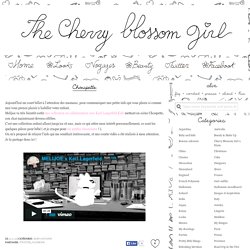 Hakone est un joli coin de campagne, à environ 1h30 de train de Tokyo. On peut suivre un parcours pour admirer la nature environnante. Au choix: trams, téléphériques, balade à pied, et même bateaux de pirate !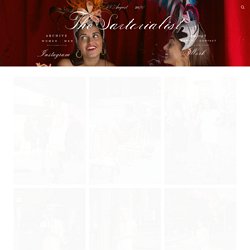 The Sartorialist
Friday, April 4, 2014 On the Street……Sixteenth St., New York Yes, it's still that cold in New York! I love how the b&w of the image places the focus on the texture of these two beautiful coats!
fashion net
Harajuku Girls » Wamono Style