HUB-BUB
hubbubblog.wordpress
General Events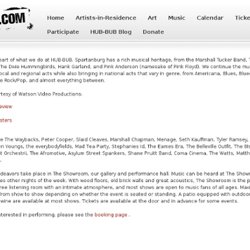 Music is an important part of what we do at HUB-BUB. Spartanburg has a rich musical heritage, from the Marshall Tucker Band, The Sparkletones, and Uncle Walt's Band, to The Dixie Hummingbirds, Hank Garland, and Pink Anderson (namesake of Pink Floyd). We continue the music tradition, putting a spotlight on the best local and regional acts while also bringing in national acts that vary in genre, from Americana, Blues, Bluegrass, and Roots music to Folk, Jazz, Indie Rock/Pop, and almost everything between.
Music at the Showroom
Art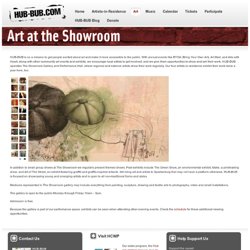 HUB-BUB is on a mission to get people excited about art and make it more accessible to the public.
Artists in Residence
*From 2006-2012, the HUB-BUB Artists-in-Residence program brought 18 artists and 7 writers to Spartanburg, SC to Live Free and Create.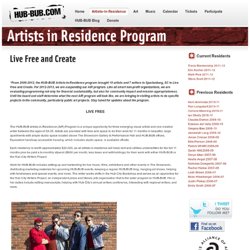 Hub-Bub.com