Comics
Chavalina. Diario on we heart it / visual bookmark #28125. Reporting an entry If this image belongs to you or is your intellectual property, please submit a copyright notification instead of reporting it.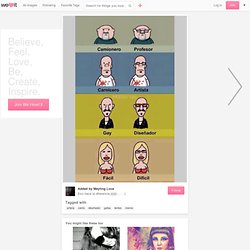 We encourage users to report abusive images and help us moderate the content on We Heart It. But please keep in mind that reporting images that are not abusive is against our terms of service and can get your account blocked. Advantages_of_being_colorblind.gif (415×299) American History. Steve Jobs vs. Bill Gates | SadAndUseless.com.
Comics/2010-02-24-determinism.png. _ky1woe3hYa1qz4b32o1_400.jpg (JPEG Image, 400x266 pixels) 557; The Masters of Tea. I went to lunch today at a new market-slash-sandwich place that just opened in my neighborhood.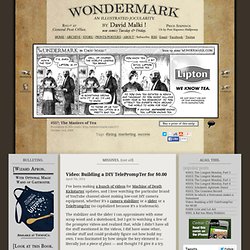 It was really good! The market (and neighborhood) is the type to offer fancy organic cold-pressed juice for eleven dollars and artisanal almond milk that comes in something that looks like baby food jars, so when I got this fork to eat my side salad with, at first I wasn't sure if it was something exotic and fancy: I used the strange fork to eat my salad and was pleased to find that it worked really well! The tiny serrations on the tip helped spear the individual salad leaves very securely.
---