Important
EatingWell: 7 of the Healthiest Foods You Should Be Eating But Aren't
By Matthew Thompson, Associate Food Editor for EatingWell Magazine When it comes to choosing what to eat, I like to get a lot of nutritional bang for my buck, so to speak.
7:30am: Time to make love | The Sun |Woman|Health|Health
Most parents want to teach their children responsibility - how to become self sufficient and succeed in life (after all, no one plans on raising a dead beat).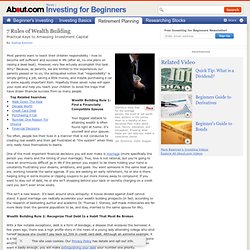 7 Rules of Wealth Building - Practical Steps to Amassing Capital
(NaturalNews) One of the most extraordinary documents in human history -- the Bill of Rights -- has come to an end under President Barack Obama. Derived from sacred principles of natural law, the Bill of Rights has come to a sudden and catastrophic end with the President's signing of the National Defense Authorization Act (NDAA), a law that grants the U.S. military the "legal" right to conduct secret kidnappings of U.S. citizens, followed by indefinite detention, interrogation, torture and even murder.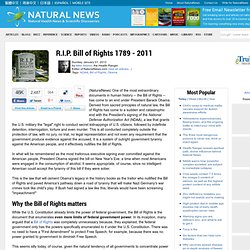 R.I.P. Bill of Rights 1789 - 2011