Military Tech
The Secret History of Iraq's Invisible War | Danger Room
In the early years of the Iraq war, the U.S. military developed a technology so secret that soldiers would refuse to acknowledge its existence, and reporters mentioning the gear were promptly escorted out of the country.
When trading ended Tuesday night at the New York Stock Exchange, the closing bell wasn't rung by a titan of finance or an imported celebrity.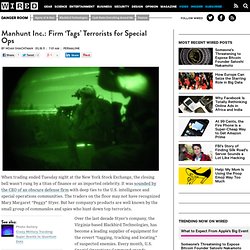 Manhunt Inc.: Firm 'Tags' Terrorists for Special Ops | Danger Room
The aircraft allowed the CIA to glide undetected beyond the boundaries that Pakistan has long imposed on other U.S. drones, including the Predators and Reapers that routinely carry out strikes against militants near the border with Afghanistan.
CIA flew stealth drones into Pakistan to monitor bin Laden house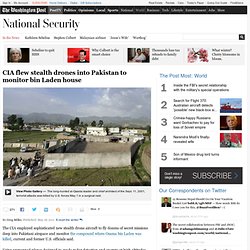 Hyperspectral Imaging Helped Kill Osama bin Laden. But What the Hell Is It?
If all of the bureaucratic and security hurdles can be overcome, the Army will soon launch its version of an app store, where soldiers can download Army-relevant software to their work computers and — with a little luck — mobile phones.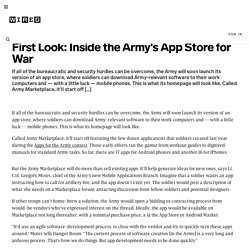 First Look: Inside the Army's App Store for War | Danger Room