Tumblrs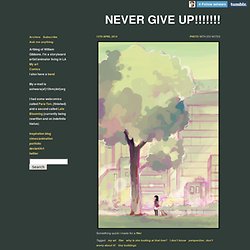 William's Great and Cool Place
30th March 2013 Post reblogged from AKIRA FLIP!!!!!!!! with 13 notes akiraflip :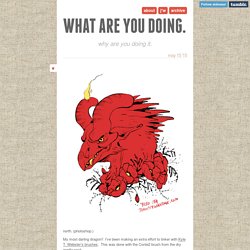 why are you doing it. Penny and Walter's Uncomfortable Dinner. brush and ink. If you were not aware, Ananth and I are currently posting pages from Lucky Penny over at Johnny Wander ! This is a panel from page 60-something, but I was pleased with the inks and am sharing it with you now. This was the second time I'd ever used SketchUp to do a panel layout. Just a buncha squares to show where furniture sat — but it was a fairly painless process, all things considered.
What are you doing.
To My Husband
this is for drawing
bigbigtruck : nolacousland : cloveglee : msfw :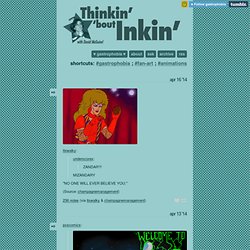 Thinkin' 'bout Inkin' (with David McGuire)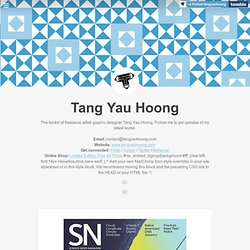 Tang Yau Hoong
Tang Yau Hoong Photo March 28, 2013 0 comments 36 notes Stay Hungry Stay Foolish- Steve Jobs quote art print- on Flickr.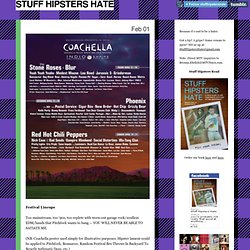 GUEST POST: Customer Service Editor's Note: Our guest writer, Christiaan Van Vuuren, is Australian, so we can't really verify whether or not his assertions about Bondi Beach are correct. Also, they didn't teach "Australian" at my private school (and those Outback Steak House commercials were no help at all), so we basically have no idea what he's saying above or below.
see sam sketch!
pancake pancake pancake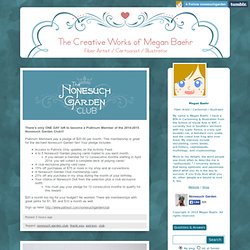 I just wanted to let you know I found your tumblr on accident while I was bored at work, and your art dolls make me really happy. A good friend of mine got her BFA in Painting (we met in college), and she now spends a great majority of her time making things out of fabric. I'm sending her a link to your page, something tells me she'd adore it too. Over and out! :) -Amy
Nonesuch Garden
Hey everyone, I'll be in Seattle for the Emerald City Comic Con this weekend March 1-3. If you're in the area please come see me! Also there are like a million other incredible things to see at this show so you don't want to miss it. I'll have my usual goods of poster prints, Boxer Hockey & Diesel books and my new B9 Kingdom art book debuting as well! You can also find me at the Boom comics booth on Sunday signing and doodling Bravest Warriors stuff! I'll also be appearing at these cons this year:
Nice Haircut, Buddy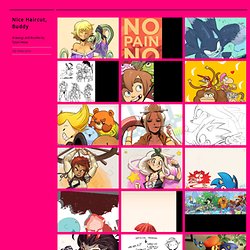 Nedroid Fun Times
mrhipp.tumblr
mister unagi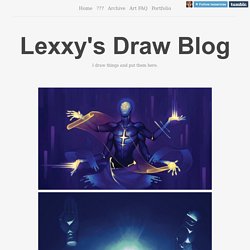 Lexxy's Art Blarg
Might as well leave this here, since I'm already answering asks about it! Episode 9 of Strip Search: In which I make a spectacle of myself. fancysuperexcellent asked: Hi Lexxy! I just watched the latest Strip Search ep and, eek!
jephjacques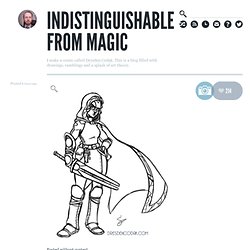 Indistinguishable From Magic
Coming up with coloration for dinosaurs, for me, is about 20% cladistics, 30% ecology and 50% guesswork. That 30% is probably the trickiest part. Dinosaurs were animals that filled ecological niches, just like animals today. If we have a rough idea of the environment of a prehistoric creature, we can use modern animals in similar roles as a starting point. For example, we know that Velociraptor's environment was mostly desert dunes, so it's reasonable to depict them with coloring similar to a road runner or other desert bird. It may be that Alvarezsaurs were insectivorous, so sometimes they are depicted as having a plumage that resembles the long hairs of an anteater.
Illustration
Hark, a Vagrant (RSS Feed)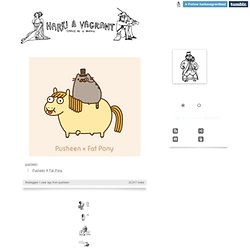 pusheen : Pusheen & Fat Pony Reblogged 5 months ago from pusheen 20,767 notes Hark, a Vagrant: velocipede Posted 1 year ago
BABYCAT
15th March 2012 Post There are some terms within the terminology associated with automobile fix which make drivers desire to examine back into your bed, as well as "transmission" is at the top checklist. There is something with that mystical container beneath your vehicle that incites concern.
granulac dot com - Page 1 of 2
goombas
fashion from old people
Evan Dahm
Creature Journal
Craftworks Comics
charmanders in the moonlight
buttoven
▲▲ COMICS
Periscope Studio
GHOST PUNCH: Archive
PORTRAIT-DEX